The struggle is real here in the Philippines.
As a foreigner here, I have been able to live a bit like a local to experience (and now report) how it feels in the daily life in the Philippines.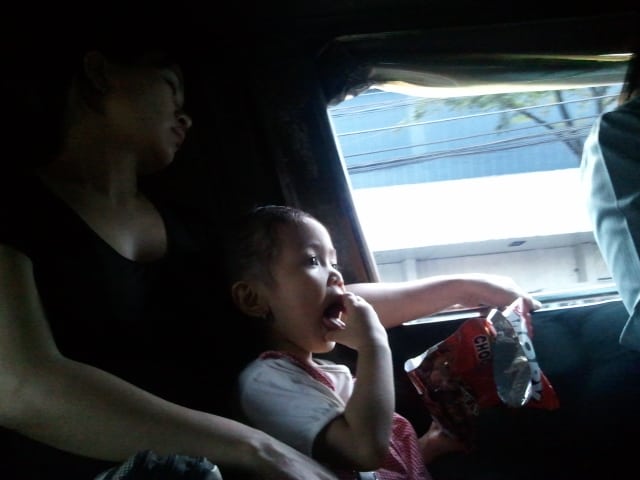 Maybe its not just Philippines, but Asia, or the insanity….the chaos. I see life like a beating heart….and the struggle for a human to create something out of one's existence. To find themselves. I have blogged on my personal blog in April about the frustrations of Filipinos, today its a bit of the same, with more of a Manila city twist rather then country wide.
Foreigners think I'm crazy, and even local Filipinos think I'm insane….but I take local transportation. I have been here since Friday and I still have not taken a single taxi yet this trip. They are hard to deal with for the most part, but also…its the "easy" way. I want to learn the local way. I want to feel how it is to live daily life in the Philippines.
And life is HARD here!!
I do see some beautiful malls, but the public transportation is horrible. The subway is called the MRT, and it is constantly jammed with people….I think worse than subways I had seen in Beijing, China. They need security guards to hold back people from crushing into the overfilled trains.
Pollution is rough…I have blown my nose many times and had black soot in the tissue….walking through construction zones, crammed with too many people and having exhausts from trucks blowing into my face with dirt and sand coming from the backs of their tires.
Tricycles zipping around, loud motorcycles. Police inspection checkpoints into most major stores and malls. The list of what you see on the streets can go on and on.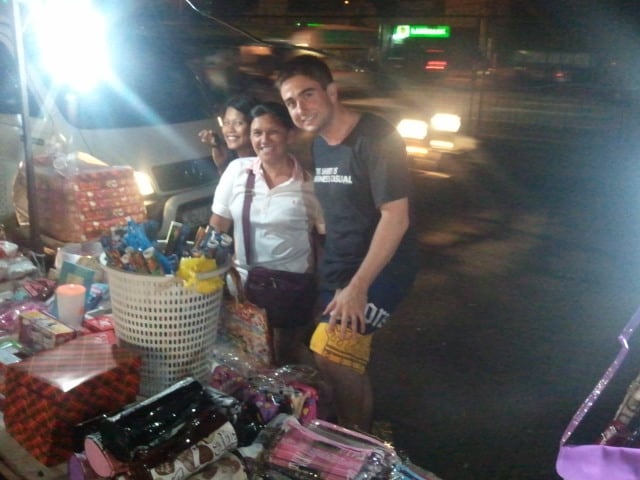 Yet somehow people stay positive, stay strong. There is a photo I took today of a mother and her daughter across from me on the jeepnee. The girl was so sweet, eating her chips (yea, not the most healthy diets…) and giggling. All the while looking out the window there is traffic, police holding large guns, "barkers" yelling to get customers into the next jeepney. And this mother and daughter calmly and noticeably contently enjoying the time together. The ride was about 30 minutes, and you could see them taking turns sleeping….mom napping when I took the pic, later the daughter leaning into the mother and getting some rest.
I really wonder how I could sleep on a jeepney…..maybe if I grew up in this environment I would be used to it.
TO BE USED TO IT. to be used to living in this day in and day out.
Then others kind of say I am not really seeing the real life. I mean, I can say this is fun and idea-sparking for me….but I can just hop on a plane and come and go when I please. I am not "trapped" in this life every single day.
So many hate the commute between Quezon City and Makati. Quezon City is where the majority of staff for call centers live, and Makati is the main "downtown" for call centers and outsourcing. They can spend up to an hour and a half each way, between buses, traffic, and MRT trains. Thats 3 hours a day…and this is in no way a relaxing commute. When I have taken these trains and buses, its not been as easy as when I'm in New York or Shenzhen, China…..these are so jam packed all day around that I can never get a chance to open my laptop to write some blogs or proposals and emails…..instead I am forced to only try to use my mobile phone to check some emails quickly…..but even then I am afraid it may get stolen if I am showing off my phone too much in the open.
If I had to make that commute each day….man, I can barely handle it once! It would wear me down more then when I was stuck in the daily grind back in New York between 2003 to 2007….I need to do something when I'm traveling….write, read, make logical thinking inside my brain. But this type of commuting seems mind-numbing…..
And am I supposed to support this type of living? Open a call center in Makati, hire workers in Quezon City, and put them in that daily rat race commute? seems horrible life and why would I want to support that? And to put them behind a cubicle, count their hours, their time management, and bean count their work performance.
There has to be something else, something better….
---