The Philippines is a beautiful tropical country that boasts of amazing beaches, a variety of astonishing land formations and fantastic landscapes. There are 7,641 islands that make up the Philippines. Choose one and be amazed by the many sights to see and places to experience. It truly is a great place to live in, especially if you're the type who wants to see Mother Earth's natural beauty.
While the sights may be breathtaking, the country also experiences its fair share of natural disasters. When living in the Philippines, you need to be prepared to deal with typhoons that may result to flooding in low-lying areas or landslides in mountainous locations, volcanic eruptions and earthquakes. It might sound scary at first but residents have learned to live with it and prepare for when these calamities hit.
In this article, we will share tips on how you can better prepare yourself for the various kinds of natural disasters you may experience while living in the Philippines.
Philippine Calamities and How to Deal with Them
Typhoon
The Philippines experiences only two types of climates – the sunny season and the rainy season. Because it is a tropical country, summers can get extremely hot and the rainy season can bring with it some very powerful typhoons. With this, Philippine residents have come to prepare regularly for storms and hurricanes to hit. For catastrophic typhoons, flash flooding and landslides may also occur. These are events you also have to be informed and prepared for.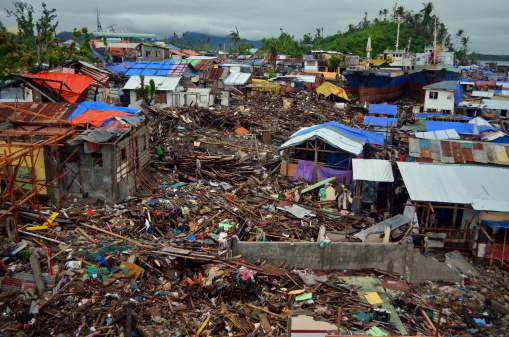 How to Prepare for a Typhoon:
Prepare for typhoons by being properly informed, first and foremost. Religiously monitor updates from the Philippine Atmospheric, Geophysical and Astronomical Services Administration (PAG-ASA). They are the government department in charge of sharing typhoon updates, storm signals and plans of action in case these calamities hit.
Stock up on food and prepare for possible power outage in extreme cases. In events you are not able to go out, it's best to have a week's worth or two of food stock. Charge your electronic gadgets and power banks, and prepare to whip out your flashlights when necessary.
If you're living in low-lying areas, it's best to prepare for floods or if you are still able, the best option is to move to a higher location. No need to worry though, storms usually pass for only a couple of days and if the storm isn't devastating, things go back to normal pretty quickly.
Volcanic Eruptions
The Philippines belongs in the Ring of Fire, which means the country is filled with active volcanoes that can erupt anytime. No need to panic just yet because volcanic eruptions don't necessarily happen quickly. There are various indicators that the Philippine Institute of Volcanology and Seismology (PHIVOLCS) looks at to determine if a volcano is close to possibly erupting. Some of the country's most prominent active volcanoes are Mt. Mayon in Albay, Mt. Taal in Batangas and Mt. Pinatubo in Zambales. All three volcanoes are found in Luzon.
There really is no specific way to prepare for volcanic eruptions because they happen all too suddenly. There are ways though to better prepare and protect yourself and your family from this natural disaster.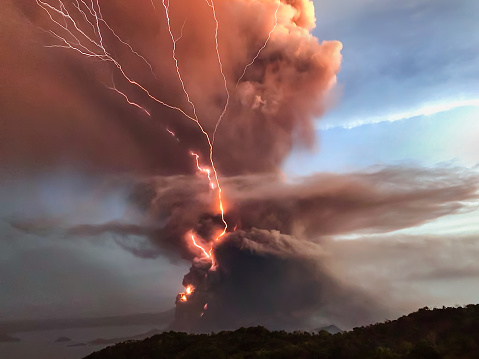 How to Protect Yourself from a Volcanic Eruption:
Monitoring the volcano's status is very important. Watch out for PHIVOLCS as they release alert levels from time to time. They will also send out plans of action that nearby residents should follow.
It's best to stay out of the danger zones surrounding the active landform. Avoid areas that are downstream of the eruption and be prepared with an N-95 mask for when ash falls occur.
Stock up on some food, water and clothes as well, and if the eruption does happen, be prepared to relocate if needed.
Earthquakes
Since the country lies on the Ring of Fire, the Philippines experiences earthquakes from time to time. Magnitudes and intensities can vary but the worst the country has ever experienced happened in the mid-1970s at the Moro Gulf, Mindanao. It had a 7.9 magnitude and the intensity was felt throughout the Mindanao region.
Since then, the country has become better equipped in preparing for possible earthquakes. The national government has also released safety guidelines residents must follow when an earthquake hits.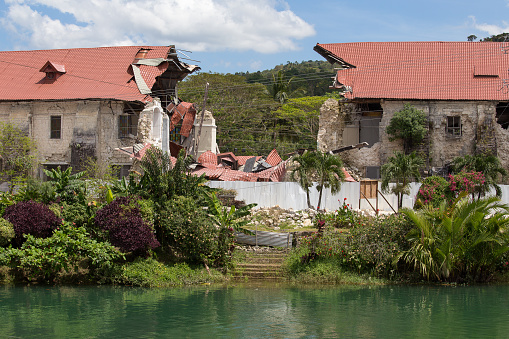 How to Prepare for an Earthquake:
Learn how to DROP, COVER and HOLD. This is the standard operating procedure advocated by the national government when an earthquake hits. Earthquake drills are also practiced from time to time. Be a sport and join to inform yourself of what you can do when it does happen for real.
Be prepared with a Go Bag. A Go Bag usually contains basic essentials you need to survive if stuck in a place. This includes water bottles, canned food and biscuits, flashlight and whistle.
After a big earthquake happens, aftershocks may soon follow. Be prepared for this by staying in open areas that are free from objects that may fall from above.
Preparedness is Key
Relocating to a new place comes with advantages and disadvantages. Natural calamities shouldn't stop you from going after better opportunities or personal growth. Besides, wherever you are in the world, natural disasters can occur anytime. All you can really do is to be prepared for it.
Be properly informed. Have an optimistic yet realistic mindset and follow the safety protocols given by the national government. Keep these in mind and you'll be fine, anywhere you are in the world.
---