Iloilo City Mayor Jerry Treñas was keeping watch of COVID-19 in the country way before the first patient was recorded. The mayor commended the city's health office for sounding the alarm early in February, allowing the local government ample time to prepare.
On 16 March 2020, President Duterte imposed an enhanced community quarantine (ECQ) in Metro-Manila and the whole Luzon Area. Iloilo was one of the first cities to shut its borders on 20 March 2020, or 5 days after Malacañang's directive.
Even before international flights were suspended by the national government, Gov. Toto Defensor and Mayor Treñas sent a letter to the Cebu Pacific management to stop direct flights from Hong Kong and Singapore. On 4 February the Iloilo-Hong Kong Flights were suspended.
Iloilo's share in the national government's efforts
While the national government was busy preparing and monitoring the virus outbreak, Treñas was conferring with health specialists about mass testing. The Iloilo city government began testing in late March.
Then there was a lack of test kits. The Department of Health (DOH) turned over only 500 reverse transcription-polymerase chain reaction (RT-PCR) kits for their testing center. The city government sought the help of local businesses for more test kits.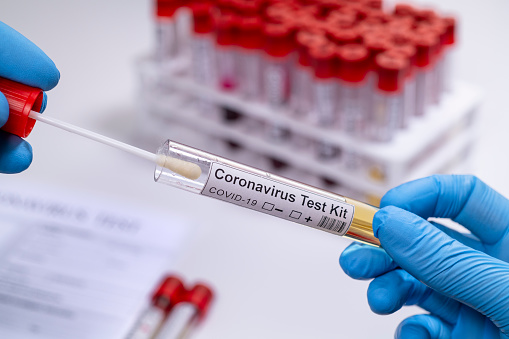 The business groups turned over 2,500 kits worth around P5.5 million from South Korea and provided more. As of 21 June, the frontliners were able to carry out 6,100 swab tests, and are expected to test more locals as the effect of the virus intensifies.
At the same time, the construction of a COVID-19 laboratory and an isolation dormitory with a 1,000-bed capacity is underway.
Let this unity among Ilonggos, Iloilo residents, serve as an inspiration to others. Unity is strength. When there are teamwork and collaboration, COVID-19 won't stand a chance. But, when there is divisiveness COVID-19 will prosper.
Iloilo Given Moniker "Wakanda" of the Philippines
Iloilo or Wakanda, Wakanda or Iloilo, if you live in the Philippines it does not matter, they are both the same. These places have one thing in common, they derive their strength from the unity of the residents.
Wakanda is a fictional country that appeared in the Marvel Cinematic Universe films Captain America: Civil War (2016), Black Panther (2018), Avengers: Infinity War (2018), and Avengers: Endgame (2019). It was depicted as a highly developed country and the most technologically advanced nation on the planet.
When Iloilo was threatened by the pandemic, the Ilonggos united to do battle with the unseen, deadly enemy. Everybody did their part in making life a bit better to every resident of the city during this trying time.
The Local Government
Executive Order No. 183 was issued by Gov. Defensor on 17 Aug require locally stranded individuals (LSI) and returning overseas Filipinos (ROF) are required to take RT-PCR or swab test.
Executive Order No. 60-2020 was issued by Mayor Treñas on 2 April requiring residents to wear a face mask.
Mayor Treñas, a.k.a. the Black Panther, with the help of the DOH, Congresswoman Baronda, and the local health experts set up the Western Visayas Medical Center as the testing center in the city.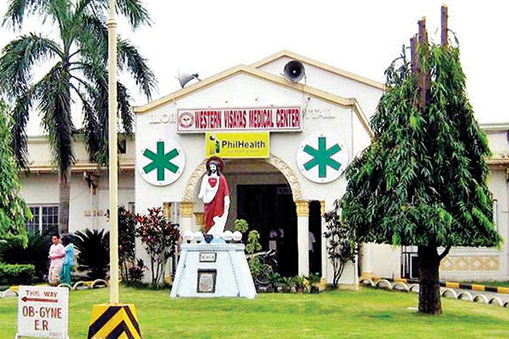 Other initiatives of the local government unit of Iloilo included the following:
A COVID-19 laboratory and an isolation dormitory with a 1,000-bed capacity were built. Dormitories were provided for the frontliners and persons afflicted with COVID-19.
Buses were provided to frontliners so they can report to work.
Distributed 69,000 sacks of rice, 30,000 canned goods, and 6,600 boxes of noodles, milk, coffee, and sugar to every family.
Gave P5,000 money assistance to 60 market vendors.
Local Business Groups
The DOH gave the local government 500 reverse transcription-polymerase chain reaction (RT-PCR) kits for the testing center which is not enough to sustain the testing for about 472,000 residents. The business groups pooled their resources to donate 2,500 kits worth around P5.5 million from South Korea. As of 21 June, there were 6,100 swab tests conducted through the effort of local businesses.
Community Volunteers
A community kitchen composed of volunteers cooked food so that no Ilonggo will go hungry during the pandemic. They served around 1.9 million meals.
Alumni groups gave their donation to the city government. Also, they provided face masks, face shields, sanitizers, alcohol, and personnel protective equipment (PPE) to medical workers.
A group of young designers fashioned out some eye-popping PPEs for medical frontliners themed from Money Heist, Star Wars, and Power Rangers.
A kitchen patrol, mobile kitchen, was organized to serve free meals to frontliners.
Residents
Some families waived their food pack so the government officials can give this to the needy.
There were residents who started their own feeding program. The rich and the poor shared in the expenses. Even those who don't have much gave P50 and rice.
OFWs from the U.S. and other countries despite being affected themselves never failed to give their donations.
Frontliners
When duty called, frontliners have to give up the company of their loved ones and have to be in the thick of the battle against this fatal virus. The number of patients forced them to work more than their regular hours.
Iloilo is the City of Love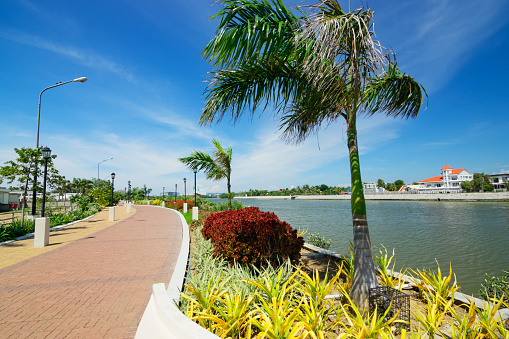 Aside from being known as the City of Love, Iloilo City is located in the heart of the Philippines that's why this city is in the western part of the country is full of love.
Unfortunately, COVID-19 does not know what love is and continues to plague Ilonggos. The number of COVID cases continue to rise, from the previous day's new cases of 11 it rose to 25 this 10 Sep.
An adage says love conquers all and when Ilonggos unite, the days of this pesky virus are numbered.
---
---