Do you know there is such a thing as a Cheese Club in Manila? Sometime in mid-2015, not long after arriving in Manila, a friend who is a member of the Club invited me to this interesting event that is held monthly at the Manila Polo Club in Forbes Park, Makati City. I got to enjoy several sessions and was eventually invited to join the club which transpired to be one of the best decisions I have made.
First impressions upon entering through the gates of the Manila Polo Club are extremely impressive, with sweeping grounds, plus free parking. The monthly sessions are generally held in the excellent Main Lounge at the polo club, which can easily accommodate 400 guests. As soon as I was able and without hesitation, I applied to become a member and was fortunate to have a successful interview and have subsequently been an enthusiastic member.
As I indulged myself in a wide variety of cheeses from around the world, I learned further that the Cheese Club of the Philippines has been around since 1982! The Club was founded by Mr. JJ Calero and started as a small group with only a handful of friends who shared their passion for cheese. Through the years, friends of friends grew to bigger groups up to the club it is today.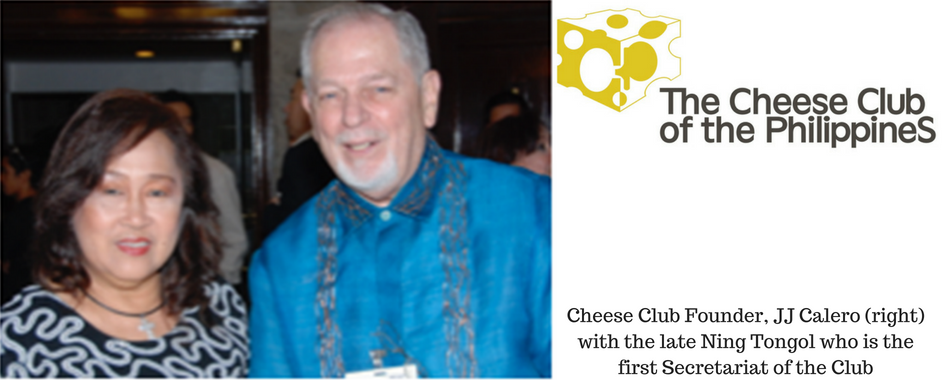 The exclusive Cheese Club of the Philippines today has a membership of up to 250 individuals comprised of 50% expats and 50% Filipinos both from high- and mid-level professionals majority of which comes from the business community. It is a non-for-profit organization, ensuring the members and guests enjoy fabulous cheeses which are carefully selected by the Cheese Master, and wines, by the Wine Master.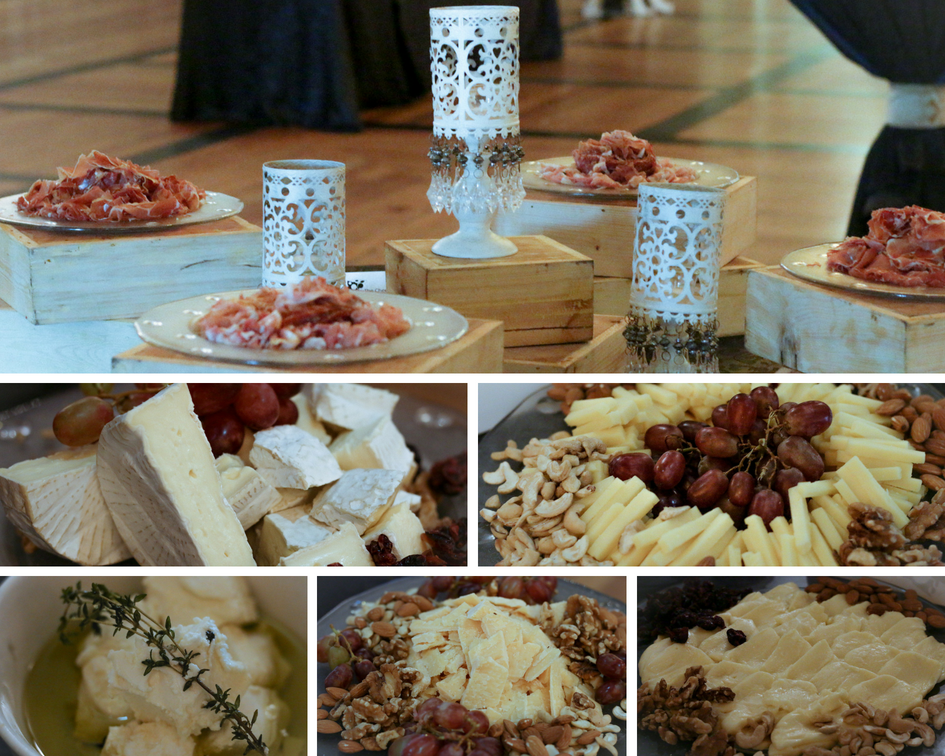 The monthly themed events are held every first Wednesday of each month, except for January when it's held on the second Wednesday of the month. Guests are encouraged, but must be invited by a member, however after reading this review and should you want to attend, but don't know a member, please contact the secretariat, who's details are at the foot of this review.
There is a relaxed, but professional environment, a dress code is applied, smart dress, no jeans or sandals. All members and guests have a name tag, which makes conversation very easy and a good place to increase your social and professional network. The board discourages individuals directly prospecting for business, so you will be able to relax and enjoy the wonderful cheese and wine. Each month has a different theme and there are events linked to countries such as Australian, Belgium, British, Italian and Spanish, to name, but a few.
In addition to the excellent cheese and wine, there is usually a selection of cold cuts and depending in the theme of the evening beer and spirits. Any left overs are offered to attendees by way of a free raffle at the end of the evening. The Christmas event is particularly popular, as the main lounge is extended where in addition to the usual fare, Roast Turkey, Lamb and Beef are served. To allow members and guests to enjoy the Christmas festivities the time is extended to 9.30pm.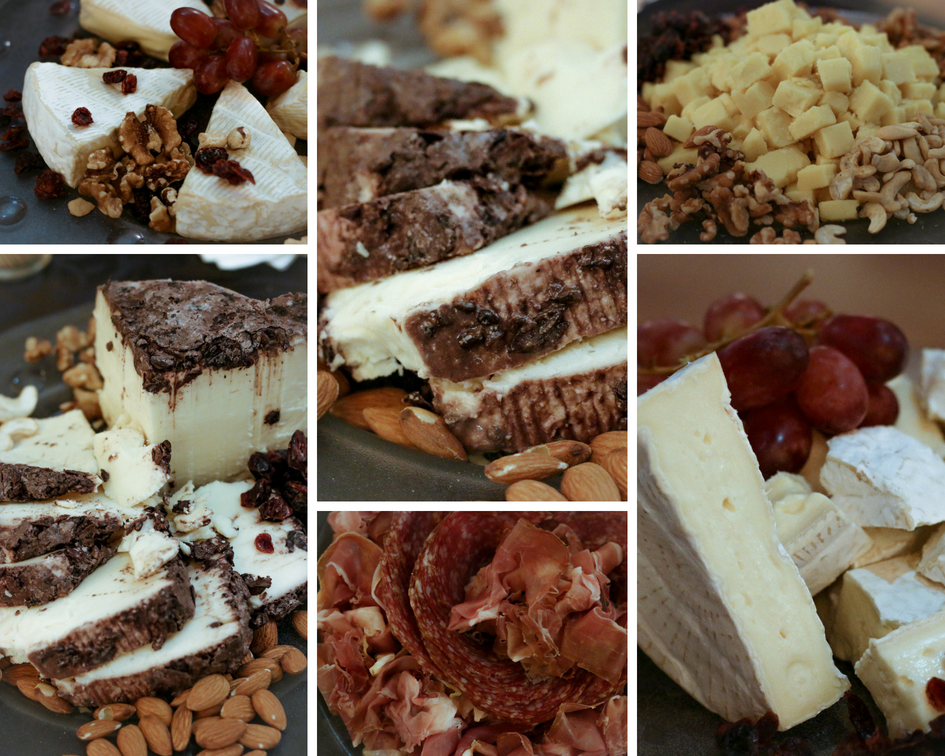 The session starts at 6.30pm and finishes at 8.30pm, however in line with the relaxed atmosphere wine is served from 6pm and guests are welcome to stay until 9pm. Having been a member for almost 3 years I have taken more than 30 people as my guests and universally the experience has exceeded expectations, I even have one client based in Bangkok who times his business trips to be in Manila in the first week of the month. 5 of my local guests after attending the prerequisite 3 sessions have joined as members, which is a good barometer of the great experience.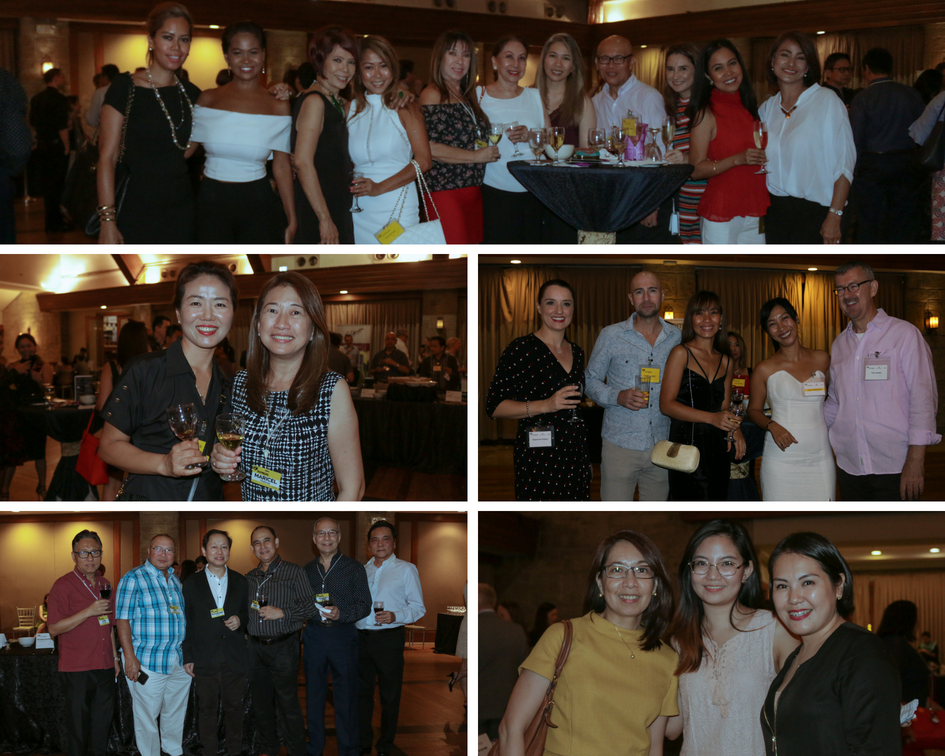 Here are guidelines on how to become a member:
One must attend at least 3 of any of the monthly sessions held at the Manila Polo Club and be introduced to any of our Board of Trustees
Applicant must be endorsed by 2 current members of the Cheese Club
Complete the application form with a photograph, letter of recommendation from the proposer and sent to the secretariat
An interview with the Membership Committee will be scheduled, which usually takes place an hour before the cheese session at the Manila Polo Club
Applicants membership status will be announced by email in around 2 weeks after the deliberation by Membership Committee and the Board of Trustees
2018 Annual Fee is P14,500 (pro rates monthly) plus a joining fee of P6000 or P7000 (for couples wishing to join)
At the time of writing there are a few memberships available.
Guest fee is P1800, except for Christmas when the fee is increased to P2000, all prices given are correct at the time of publishing, however please check with the Secretariat.
Contact: Ms. Ana Bobadilla
Email: cheeseclub.philippines@gmail.com
Telephone #: +632 899 3313
Mobile/Viber/WhatsApp: +63917 731 0349
Photos credit to The Cheese Club of the Philippines
---