The Philippines is an archipelago composed of 7,641 islands, each island has its own bragging features. There are many reasons you will fall in love with this "Pearl of the Orient."
An expatriate traveling to this part of the globe will find the country to have a rapidly growing economy, extraordinary natural beauty, and hospitable, charming people. Whether you are looking for a business environment, unadulterated and powdery beaches, a homey ambiance, or safety is your concern, there is surely a place that will tickle your fancy.
From 81 provinces and 186 urban communities, gain some inspiration from our rundown of the best and safest cities to live in the Philippines. We considered Numbeo's survey of the safest cities in Southeast Asia.
Davao City
Aside from being the hometown of President Rodrigo Duterte, Davao City is considered as the second securest city in Southeast Asia with a safety index of 71.92 percent.
Its moniker is the "Durian Capital of the Philippines," a fruit that releases an awful scent but you'll be rewarded with the delicious edible flesh.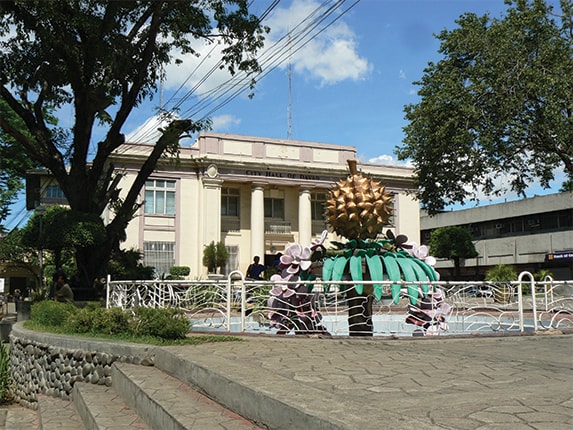 Davao City is accessible to air, water, and land travel, no wonder it has become a major center of trade, commerce, and manufacturing in the southern Philippines. The city is an epitome of a vigorous community buzzing with top-notch facilities and well-developed infrastructure. Davao City is outside the typhoon belt, expect the weather to be wonderful and the surrounding mountains protect the area from natural calamities.
Fun-seekers won't run out of things to do. Climb Mount Apo, the highest mountain in the Philippines, brave the mighty waters of Davao River, feed your hungry tummy with interesting crocodile and ostrich cuisine, or shop till your feet drops at malls.
Makati City
When you ride a metro train, you will notice you arrived in Makati City when most passenger alight at Ayala Station and coaches become spacious. Also called the "Financial Center of the Philippines," it is home to massive business and commercial establishments. Aside from the commercial aspect, many foreigners of diverse cultures live here.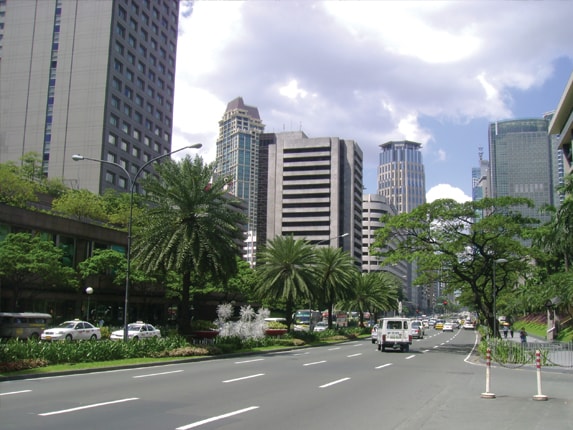 Luxurious malls such as Glorietta and Greenbelt malls teem with shopping and entertainment outlets. Makati is pedestrian-oriented with walkways connecting different buildings, enjoy the different landmarks along the way like the Ayala triangle, museum, and the Greenbelt Chapel among others.
Compared to other cities, the standard of living is higher in Makati City, but cheaper than other cities in the world. The officials of Makati are strict in implementing security rules for one's safety and ranked the sixth safest place in Southeast Asia.
Iloilo City
The "City of Love" is the eight safest city in Southeast Asia. Motorcycle cops roam around the city to keep peace and order, and to provide a quick response to the public's needs. You will experience few traffic jams from the city's bustling economic activities, but it has maintained the charm of its natural resources.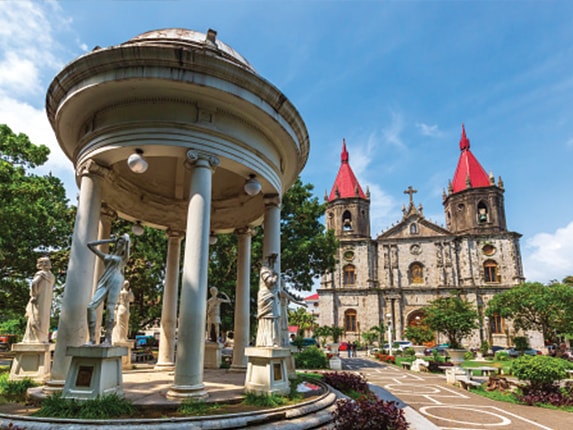 A visitor will enjoy every minute; join the celebration in the Dinagyang Festival, dive in the cool, pristine water, travel back in time with a visit to the heritage sites, feast from the freshest catch of the sea, and explore the natural wonders.
Cebu City
Cebu City is called the "Queen City of the Philippines" and a favorite tourist destination of visitors coming from Australia, the United Kingdom, South Korea, Japan, and China. Ranked twelfth in Southeast Asia's list of safest county, tourists can roam the city anytime during the day or night.
Foreign investments poured in creating thousands of positions in call centers and manufacturing companies. Close your eyes and hear a local speak English you will think that you are hearing an American talking.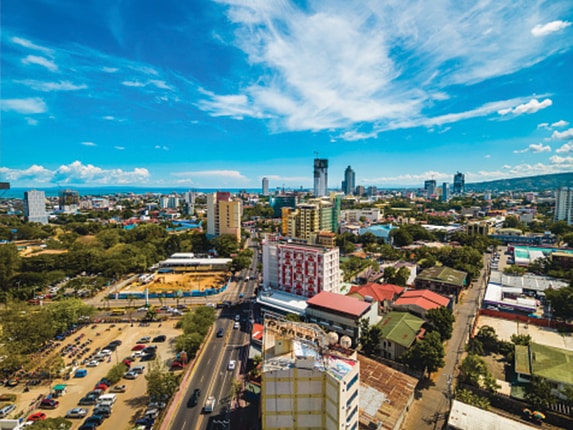 The fast-paced economic growth has generated the rise of a contemporary urban landscape and the emergence of a strong working class. Just like any urbanized cities in the Philippines, traffic plagues Cebu but not as bad as in Metro-Manila.
Cebu offers a work-life balance, a mix of urban and rural lifestyle within your grasp. Amid the booming economy; the city boasts of pristine, white beaches, cultural attractions, and myriad dining and entertainment establishments.
Bonifacio Global City
A city within a city, Bonifacio Global City (BGC) or The Fort is located within Taguig City. Home to numerous businesses, BGC's rapid commercial growth has rivaled Makati City for the best financial center in the Philippines.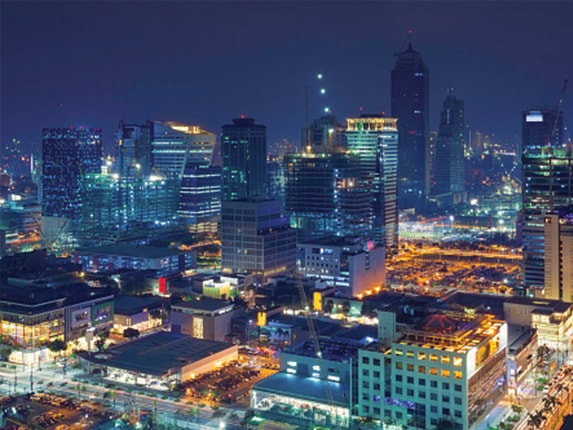 The lifestyle is quite pricey with residents living in posh condos; shopping areas sell mostly branded items; and dining options are available to people with a good lifestyle. Locals are used to walking the only available public transport is a BGC bus with designated stops.
Only in BGC will you see building walls painted with colorful art pieces by local and foreign artists.
Baguio City
Also called the "Summer Capital of the Philippines" and the "City of Pines". Baguio City is known for its fragrant towering pine trees, fresh fruits and vegetables, scenic spots, crisp cold climate, and beautiful flowers.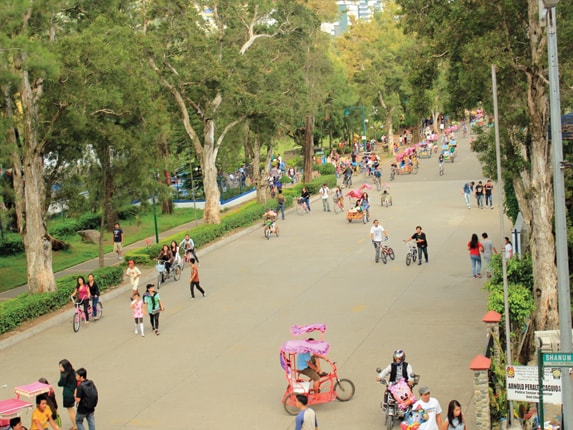 Aside from being a favorite tourist spot, it has attracted many investments and businesses to set up shop in the city.
While commercialization is slowly creeping in, there are traffic build-ups once in a while. Baguio City safeguards its appeal, relaxed ambiance, cultural heritage, and dazzling nature allures. And, it is considered to be the sixth safest city in Southeast Asia.
Live safely anywhere
The Philippines is just like any other country. It has its share of malefactors. Avoid living in places where the residents are living in extreme poverty. Don't hang out in unfamiliar spots and practice caution. A show-off flaunting money and expensive pieces of jewelry is surely inviting trouble.
The bottom line, be picky in your home location and don't act like a fool. You can live safely anywhere.
---
---