Whether you love online shopping, run an online store, or need to coordinate your company's delivery system, the bottom line is, you need someone to bring your products around.
The Philippines has a number of tried-and-tested companies that have years of shipping and transport experience under their belts. On the other hand, many startups have revolutionized this industry as well, making it more convenient for ordinary people to send and receive parcels in the least possible time.
Here are the companies that will help you get your items where they're supposed to be:
International Shipping & Cargo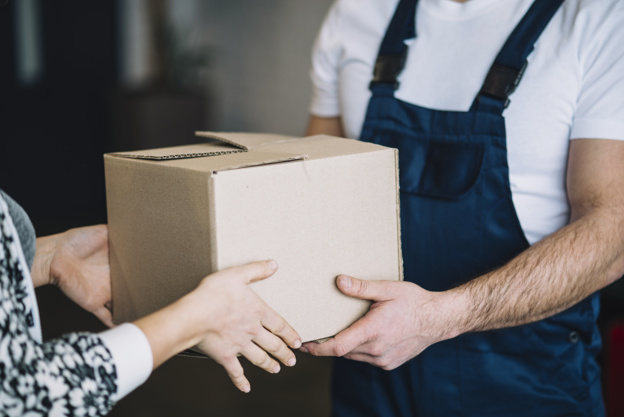 These companies are the most trusted when it comes to transporting goods. They have been in the industry longest and have the largest networks nationwide and worldwide. Their rates are a bit more expensive, but if you need to send things to the far corners of the Philippines (and the world), they're the ones who can do so.
Founded in 1945, LBC Express is definitely top of mind when it comes to shipping things. The name is pretty much synonymous to "Balikbayan Box". This company has the widest national and international networks. You can remit money, send documents, or ship large boxes.
Rates start at ₱85 for parcels within Metro Manila.
Air21 is the next most popular courier brand. They're the chosen courier of many government offices for their shipping needs like the US Embassy for shipping visas, DFA for passports, and PSA for birth/marriage/death certificates. The same company also operates UBE Express, the country's first premium public airport shuttle!
Rates start at ₱80 to send a tiny pouch within Metro Manila.
2Go is FedEx's only partner in the Philippines. They're the trusted courier of online shopping giants Lazada and Zalora. They're the first to cater specially to e-commerce merchants and have a dedicated portal for them.
Rates start at ₱60 to send a small document pouch within Metro Manila.
JRS has been in operation for 57 years, which is a testament to its fleet and network's capabilities. They offer all the usual courier services, plus freight forwarding and moving service.
Rates start at ₱77 for sending a regular letter within Metro Manila.
Low-Cost Couriers
No tricky rate calculators here! These new couriers have simplified rate systems that make it easier for customers to know how much they're paying for shipping.
Xend
When Xend entered the scene with its unlimited weight pricing scheme, it changed the game. As long as you can fit your item in a particular pouch, you'll only pay for that pouch's price, no matter how heavy your item is. They're also the first to offer free pick-ups. All the other recent couriers have adopted this template.
Rates start at ₱39 to send items that fit into a 6" x 11" pouch within Metro Manila.
The boom of Facebook and Instagram shops called for more shipping options as well as more cost-effective ones. Fastrack positioned itself as the hero of small to medium online businesses. They're proudly still being managed by the founding owner. While there's still room for a lot of improvements, they have some of the cheapest rates for pick-up and deliveries in the Greater Metro Manila Area (Cavite, Laguna, Rizal).
Rates start at ₱40 to send a 6" x 12" pouch within Metro Manila.
Established in 2016, Zoom Courier is an infant in the shipping game. But they have the most affordable Greater Metro Manila rates as well as COD (cash on delivery) service that's perfect for online merchants!
Rates start at ₱40 to send a small pouch within Metro Manila.
Same-Day Pick-Up and Drop-Off
Need to send over a document within a couple of hours? If you can't wait for the next day to have something picked up or delivered, these companies have a fleet of riders that will transport those items in a jiffy. Most of these are app-based, as with pretty much everything nowadays, but they do have very nice websites.
Grab is the remaining official ride-sharing service here in the Philippines. But they also offer same-day delivery! Just like the car or taxi service, the fee depends on the demand for riders, so expect surge prices during rush hours. But as long as your item can fit into the motorcycle box, it's fine.
beeXpress
This service is a recent offering from the food and grocery delivery app, honestbee. It's unique because it's priced like a low-cost courier (priced per pouch size) but also functions like an on-demand delivery service like GrabExpress. You can choose among same day, next day, or 3-5 days delivery pouches that come in small, medium and large.
Rates start at ₱40 for a small 3-5 Days delivery pouch (7.5" x 10").
If you want a more affordable option than GrabExpress, that's Lalamove. It does everything that GrabExpress does, but instead of only having a fleet of motorcyclists, they also have vans and trucks for delivering bigger items.
Base fare is ₱60 plus ₱8 per additional kilometer. As long as your item measures 1.6ft x 1.25ft x 1.6ft or less, it'll fit into the motorcycle box. You can even add additional stops for ₱40 each.
GoMoto is like the previous on-demand delivery services mentioned, but they guarantee a pickup and delivery all within 90 minutes or less! Only within Metro Manila though.
Base fare is ₱75 for the first 3km plus ₱12 per additional kilometer.
Logistics Solutions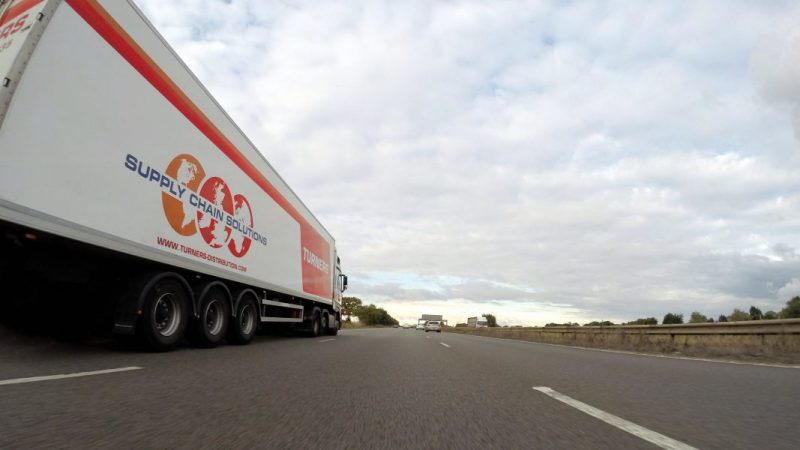 If your items can't fit into a motorcycle box or if you need to do multiple deliveries all day, these companies will help you fulfill that.
With a fleet of sedans, SUVs, L300s, and closed trucks, you can ship large items and boxes as if you have your own logistics arm in your company. Transportify offers a flat whole-day rate as well. You also have the option to include driver help and extra helpers to make your delivery handling smoother.
Base fare for a sedan or SUV is ₱190 plus ₱20 per additional kilometer and ₱30 per additional pick-up/drop off point.
NinjaVan
If you want hassle-free returns for your products or if your service involves renting out things, Ninjavan offers return pick-up services. You're required to create an account and specify your delivery requirements for them to determine your customized rates.
As the official shipping partner of Shoppee, Black Arrow Express has been making a good name for itself. They not only offer express next-day deliveries. Black Arrow can also handle your warehousing and distribution needs, as well as freight forwarding.
Similar with Ninjavan, you have to be an official account holder to get a hold of their rates.
If you're moving houses, transporting your pet, doing e-commerce deliveries, or need a full-service freight provider, Mober can do it all for you. They're partners with several big brands like SM appliance center, Red Ribbon, and Adidas. Like the previous two, there's no forthright rate card on their website, but you can get a quote by filling in a form on the homepage.
---