The Philippines is one of the top countries in ecommerce. It has a young population with high levels of internet usage – and, the market is growing at 30% annually! This means that e-commerce is quickly finding a home in with the Filipino people.
Online selling in the Philippines obviously has its perks: it can be done from anywhere and you need to spend little on operational expenses. With the pandemic upon us, buying and selling goods online has become a safe and lucrative practice.
The flip side, however, is that there's cutthroat competition and a great chance you'll lose money since this industry is still in its infancy. Despite that, many sellers have found their fortunes online.
In this article, we look at how much money PH online sellers make per month across several e-commerce platforms. We'll also discuss the top niches so you can decide which category will suit your needs better.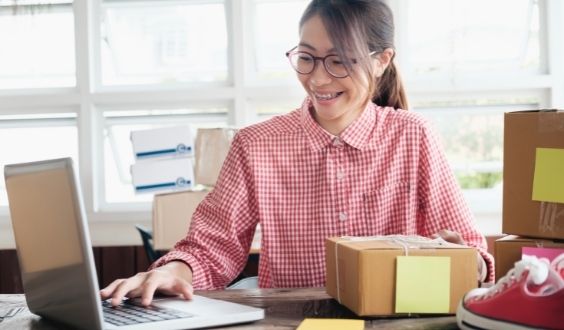 The State of E-Commerce in the Philippines
According to Bear (2016), Internet retailing and e-commerce play a huge role in Filipino society.
They go on to state that, "the country had almost 30 million internet users as of 2014 – making up nearly 50% of the population. This means that there are more than 60 people with access to the internet for every 100 Filipinos."
In addition, Bear says that both affluent individuals and those from lower income groups have been steadily increasing their usage of mobile devices such as smartphones. On average, Filipino consumers check their phones 8 times a day (or once every 10 minutes) for messages, calls, and social media updates. This is due to the rise in mobile financial services such as cashless payment systems.
In terms of social media usage, Filipinos spend more time on Facebook than people who reside in any other countries or territories. As per a study from Global Web Index , 70% of Filipino internet users have Facebook accounts – compared with 50% in Japan and 31% in South Korea. On average, a Filipino spends nearly 3 hours per day on the platform.
What does this mean for online selling? Firstly, it means there's a huge market that you can tap into! Secondly, it means competition will be intense – both local and foreign brands/products are going to fight for a piece of the pie.
Here are more statistics about e-commerce in the Philippines:
It is projected that the e-commerce market will reach $4 billion by 2021.
Revenue will continue to grow by an average of over 13% until 2025.
The biggest e-commerce segment in the Philippines is electronics and media. The projected market volume in 2021 for this segment is over $1 billion.
The average revenue per user is a little bit over $112.
Top Categories and Niches Across Philippine E-Commerce Platforms
There are many types of products to be found across the various e-commerce platforms like Shopee, Lazada, and Zalora. However, some categories of products consistently shine through.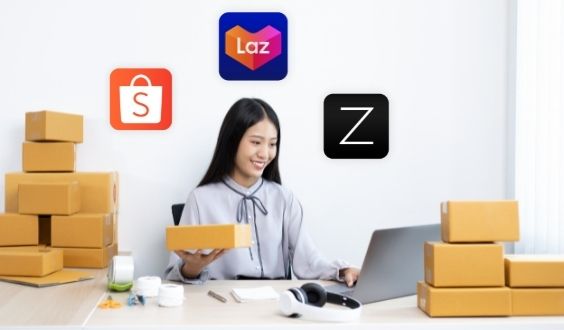 Electronics, Gadgets, and Appliances
For starters, people these days have started investing in home and living appliances and electronics. Items such as humidifiers, TV boxes, cell phones, watches, robotic vacuums, and many other kinds of gadgets are constantly being sought out and bought.
In Shopee alone, they were able to record over 3,000 times sales back in 2019. At the same time, Lazada was a viable platform for Samsung products to get record-breaking sales. In 2020, Samsung was able to net over $10 million through Lazada.
Beauty And Fashion Products
Also at the top are beauty and fashion products. All of these e-commerce platforms consistently bring in millions of average monthly visits for beauty products alone, as evidenced by the Q1 2021 data collected.
For fashion, Shoppee had upward of 54 million, Lazada over 32 million, and Zalora coming in at more than 1.7 million visits.
Food and Beverages
E-commerce platforms have also begun selling food items. These include everything from milk to packs of noodles and many others.
In 2019, Shopee was able to sell an astonishing 80 million products in just a single day.
These are only several of the top categories for these e-commerce platforms. Many other products are also included in this list, with most of their popularity rising sporadically across the seasons. Several other popular items and categories include baby items, face masks, and toys.
How Much Do PH Online Sellers Make?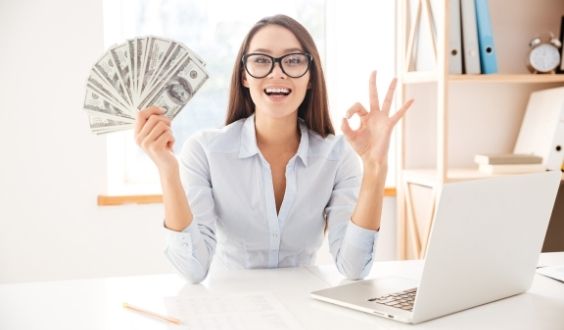 The truth is that it is hard to come up with an exact number when trying to figure out how much PH online sellers make. The figure will generally rise and fall as it is based on a great number of factors. It includes the type of product or category where it is found in, the season when it is being sold, and the competitors.
Deciding and configuring these various factors will help you come up with a revenue that you can be comfortable with.
While we are not able to get an exact figure, it must be noted that success is possible. In 2019, Lazada had a sale on "11.11". On that day, more than a thousand sellers were able to report sales exceeding P1 million.
A similar success story on Shopee happened on a sale day as well. On one of their "12.12" sales, the BabyBabsStore had a massive sale. They were able to sell 12,000 years' worth of diaper changes, creating a tidy profit for the Shopee seller.
Again, while we don't know how much people exactly earn on these e-commerce sites, it should bring hope knowing that hitting big is always a possibility.
Be Prepared For The Right Opportunities
The Philippine e-commerce industry is booming. With the number of Filipinos living abroad, many are looking for an easy way to send money back home and purchase goods that they can't find locally. This has created a market where online sellers have flourished with no signs of slowing down anytime soon.
Any online sellers who are looking to hit it big need to be prepared for anything, especially when the right opportunities come knocking. Research on the right products and categories to sell, and always be available for those big sale days where you can make more money for you and your family.
---
---