The Philippines has been making leaps and bounds in the digital payment sector. In fact, with a population of over 107 million people, there are now more than 30 e-wallet companies operating in this region.
In order to help you decide on the best capable of meeting your needs, we have compiled a list of some of the most popular apps to date.
All these E-Wallet apps offer different benefits and features that can cater to your individual preferences as well as lifestyle needs. This is why it's important to do extensive research before deciding which one is the best for digital payments in the Philippines.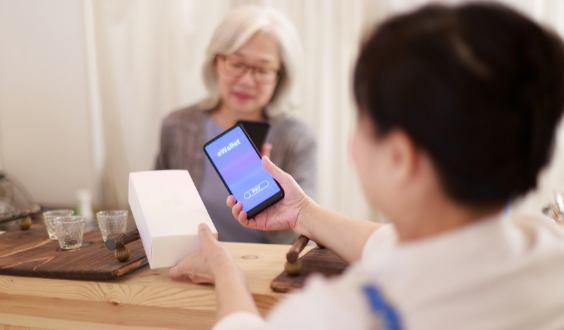 Digital Payments: An Overview
What are digital payments and why are they slowly becoming a preferred method when paying for goods and services?
Digital payments are just that, payments made via the Internet. They typically involve transferring money electronically between two parties for goods or services rendered.
This has become very popular in developed countries where online transactions have been an increasing trend over the last decade. While mobile app payment systems have allowed for increased ease of access and speed, respondents claim that there are still some challenges that are hindering its wider acceptance.
Digital payments have become more popular in the country, with around 77% of Filipino adults regularly using digital wallets according to a 2015 survey by EON Reality.
Currently, there are several kinds of digital payment methods available online to choose from depending on the specific preferences of each user. Some include peer-to-peer (P2P) transactions and remittance transfers from one person to another. Digital wallets are gaining in popularity nowadays due to the increasing number of options to choose from.
Digital payment apps for mobile devices have allowed users to transfer money easily via their phones, relieving them from carrying bulky cash around all the time. Additionally, digital wallets, or e-wallets can store money that you would normally need a physical wallet for. All you have to do is add money into it and you're ready to go!
On the other side of the coin, respondents also cited reasons why they were hesitant about using digital payments. Certain banes that add to their hesitation include internet connectivity and unfamiliarity with the technology.
Regardless, the bottom line is that digital payment methods offer unmatched convenience while helping users save time and effort when purchasing goods and services online or through mobile apps. Digital wallet apps keep your money safe and readily available at your fingertips so you can access it anytime and anywhere.
Digital Payments and the BSP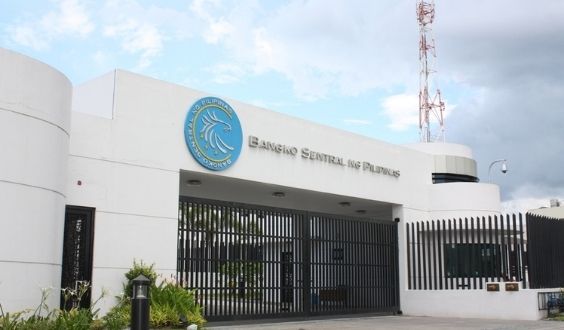 The Bangko Sentral ng Pilipinas (BSP) was established on July 3, 1993 as the central bank of the Philippines. The BSP is tasked with regulating the financial system, both implementing policies and preserving stability in order to promote sustainable economic growth.
Digital payments in the Philippines are one of their key focus areas to lower costs for consumers while providing increased security for all parties involved.
In fact, the BSP has been actively promoting digital payment systems since 2014 through various projects that involve collaboration with other institutions.
Digital wallet interfaces have also been included in their platform along with several others deemed safe enough to use by millions of Filipinos nationwide. Around 98% of banks in the Philippines are engaged in the digital payment sector today according to a 2015 survey by EON Reality.
These initiatives were all part of an effort to spur innovation, provide increased convenience for consumers and merchants alike, as well as to lower transaction costs. Digital payment systems are seen as a good alternative that will help improve the country's financial infrastructure.
They also support key national digital initiatives which further bolsters their argument in favor of using them.
During the pandemic, the use of digital payments has also surged. In 2020, digital payments comprised almost 20 percent of total payments. This figure is nearing the goal of the BSP. By 2023, they aim to increase this number to 50 percent.
Due to this, they continue to urge more people to turn to digital payments. They indicated "non-acceptance" as a reason why people have not turned to digital payments yet.
Various Uses of Digital Payments in the Philippines
There are many advantages to using e-wallet apps today, especially when paying for goods and services online or via mobile devices. These include convenience, security features like encryption protocols, ease of access (all you need is your smartphone or laptop/netbook), faster transactions (compared to traditional methods), and various other perks.
Let's take a look at many other uses of digital payments in the Philippines.
Everyday Shopping
Trying to find the time to buy groceries and go food shopping? Digital wallet apps let you order from your PC or mobile device when it's most convenient for you. You can also use them at internet cafes when surfing online for hours on end.
Digital payment methods allow consumers to purchase goods and services conveniently without having to nip out every now and then. In addition, users gain peace of mind knowing that their money is safely stored in their digital wallets while enjoying convenience backed by strong security protocols.
Digital payments are also supported by existing financial institutions meaning they're easy to set up without the need for any bank accounts or through cash loading services.
Digital Gigs
Do you love performing gigs or need to hire talent for your events? Digital wallet apps can help streamline your payments whether you're an artist looking for gigs or someone looking to hire a performer for a special occasion.
Digital payment methods allow artists and performers alike the freedom of managing their own schedules while providing convenience backed by secure transactions anytime and anywhere!
Digital wallets also provide users with a number of handy features such as the ability to get paid faster, get paid for at-home or online performances, and more.
Digital payments also support several currencies so you don't have to worry about international transactions — just use them to pay whenever and wherever!
Variety and Convenience
In truth, the biggest reason to use any E-Wallet app for digital payments is the variety of things you can do with it and the convenience that it offers.
Apart from groceries and the facilitation of payments, E-Wallet apps can be used to pay bills, send money to family and friends, and purchase items online. The list of uses continues to grow as well, and with it, the convenience of using them also increases.
The Top E-Wallet Apps for Digital Payments in the Philippines
GCash

One of the best and most frequently used E-wallet apps for digital payments is Gcash.  It is widely known as GCash which is operated by Globe Telecom, one of the leading mobile phone service providers in the country. It supports digital payments through Digital Financial Services (DFS) that are partnered with existing financial institutions like banks and remittance centers.
At present it can be used for digital money remittance from friends and family. You can add your GCash account to send digital money directly from your wallet to another individual's GCash account. It can also be used in many stores that are beginning to accept this form of payment.
With its web interface or app version, you can use Gcash to pay bills or send money to anyone who also has GCash.
Gcash is also very secure, as it uses a PIN to protect transactions and does not store user's credit card details. Authentication for digital transactions will be performed by using GCash Security Code (GCSC) which will be sent to the registered mobile number via SMS every time you make a digital transaction through digital wallet apps like Gcash. 
For digital money remittance from friends and family, this password will be used as a temporary security code to protect your money while it is being delivered to the recipient account.
| | |
| --- | --- |
| PROS | CONS |
| Easy to use interface | Some features are limited to other GCash users. |
| Does not require registration or opening of a bank account in order to receive payments or Digital Remittance from friends and family | |
| Slowly being implemented in a variety of stores nationwide | |
PayMaya

Another popular E-Wallet in the Philippines is PayMaya. The Digital wallet app is operated by Digital Financial Holdings, Inc. (DFHI).
They are also the parent company of Satoshi Citadel Industries (SCI) which operates Bitcoin payment processing services for merchants in the Philippines called Rebit.ph.
PayMaya is available as a digital wallet app and even as a Point of Sale (PoS) digital payment system at merchant locations like restaurants, coffee shops, grocery stores, convenient stores, among others.
In order to use digital payments on PayMaya, you need to first register your account with your mobile number that is registered with BIR before you can start sending or receiving digital remittance from friends and family which will be sent or received instantly within seconds without any fees. 
Digital payments can also be used to pay bills, buy load, send digital remittance to other PayMaya users for free or do digital money exchanges from one digital currency to another.
PayMaya is very easy to use as you only need a mobile number to create your account and every transaction made will always be sent or received instantly.
| | |
| --- | --- |
| PROS | CONS |
| Convenience of receiving money directly into your account fast | Cash in may take some time to reflect |
| No limitations on how much you can deposit or withdraw | Security lacks two-factor authentication |
Coins.ph

The mission of Coins.ph is to allow anyone to access financial services all from their smartphone. Founded in 2014, it is the first platform that utilizes the secure blockchain technology.
The Coins.ph app can be used for digital money exchanges from one digital currency to another. Instantly recharge your phone without any fees. Pay bills online like Globe Telecom, Smart Communications, and PLDT landline bills all at once.
Apart from paying bills and using it for digital payments, an additional feather in the cap of Coins.ph is the ability to purchase cryptocurrency. These include popular ones like Bitcoin and Etherium, with more being added along the way.
| | |
| --- | --- |
| PROS | CONS |
| Various cash-in and cash-out options | Limited IDs accepted for verification |
| Easy and friendly interface | High fees when receiving and sending cryptocurrency  |
| Linkable to Facebook | |
Join the Digital Payment Wave
The Philippines is a country that is steadily embracing technology and digital payments. If you want to be able to make your purchases or send money with ease, it may be time for you to consider downloading one of these top e-wallet apps.
You can choose to use any of the top E-Wallet apps we've compiled for you. However, remember to take into account factors such as your level of familiarity with technology and how much money is stored on your app.
The best way to know which one will work for you is by trying them out! This article has given an overview of some popular options. Now it's up to you to pick what works best for you.
We hope this information helps make a more informed decision about which digital wallet service might be right for your needs.
---
---