The Philippines is barely coping with the COVID-19 pandemic and now comes the rainy season. Two unwanted visitors, typhoons Rolly and Ulysses, brought with them heavy rain and strong winds, leaving tons of damages to property and lives lost.
During these extraordinary times, you might be one of those Philippine airline travelers dealing with a flight cancellation. We delved into flight cancellations in the Philippines and came up with useful information and tips on rebooking to help you manage the situation.
Check if Your Flight is Cancelled
Airline companies in the Philippines practice due diligence to make sure that flights depart and arrive on time. But, there are unforeseen circumstances wherein flights are delayed or cancelled, this includes:
Security concerns
Natural calamities
Lack of passengers
Lack of aircraft
Government regulations
Same as you, airlines don't want to cancel their flights. If ever they do, it is for the safety of the passengers. The Philippines is often visited by typhoons during the rainy season, just recently local and international flights were cancelled due to two typhoons Rolly and Ulysses.
Seldom do government regulations cancel flights. Only when the security and safety of the country is threatened are these imposed, like the cancellation of local and international flights due to the pandemic.
Mechanical issues on the aircraft or glitches on the ground operations also affect the flight schedule.
Inquire about the Flight Status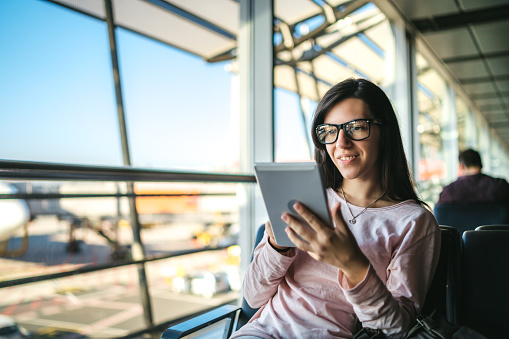 You've seen it on TV or heard it from friends, but it's best to hear it from the Philippine airline company about the status of your flight. There are many listed airline companies, but mostly are chartered flights. Two airline companies dominate the domestic market and also serving international routes these are Cebu Pacific and Philippine Airlines. You can get in touch through these contact details.
COMPANY
WEBSITE
CONTACT INFORMATION
Cebu Pacific
Travel Advisory
+632-8702-0888 – 7am-10pm daily

+6332-230-888 – 7am-10pm daily

Philippine Airlines
Travel Advisory
+632-8855-8888 – 7am-9pm daily
Rebooking Policy
By rebooking, only the date of the flight will change and nothing else. The same guest will be traveling on the same route a rerouting option will be offered if there is a route suspension.
Cebu Pacific
If Cebu Pacific cancelled or rescheduled your flight
If the airline cancelled your flight or moved the schedule that is not to your liking, you may opt to rebook FREE of charge, but you can do it only once. For airline-initiated reschedules, the option to rebook is only offered when there is at least 1-hour difference between the original and the new times.
For flight cancellations, route suspensions, flight delays or postponements of more than one hour after the scheduled departure time, the airline will not charge the fair difference if the rebooked flight is within thirty days from the original expected time of departure (ETD).
If you want to rebook voluntarily
Since your plans have changed and the company has nothing to do with it, you may rebook as long as:
Your fare type is rebookable.
Your rebooking request is done at least four (4) hours before the scheduled time of departure.
You have to pay these additional fees:
Change fees is paid per sector per person. For instance, if there are two passengers on a roundtrip booking, you will need to pay the rebooking fee four times (4X). The cost varies depending on the route and fare type.
Fare difference is the disparity between the amount you paid when you booked the original flight and the cost of the new flight.
Philippine Airlines (PAL)
If your flight is from June 1, 2020 onwards and is not affected by cancellations or travel ban
One-time free rebooking fee.
Travel within ticket validity.
Fare difference, taxes, and now show fee may be collected.
For rerouting: fare, taxes, and no show fee may also be collected.
If your flight is NOT canceled, you can change your flight but it will be considered voluntary
Here's what it entails:
No Penalties.
Fare Difference and taxes may be collected.
Travel within ticket validity.
Request must be submitted 7 days before flight schedule.
How to Rebook Your Flight?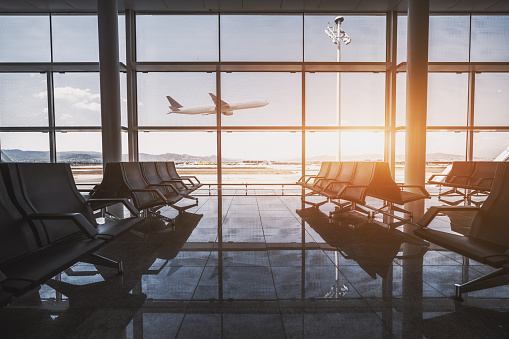 Cebu Pacific
1. Visit the Cebu Pacific website. Click on MANAGE BOOKING.
2. Enter your flight details: booking code and last name of any passenger. If you have a GetGo account, you can also simply sign in.
3. On the dashboard, find the flight that you want to change. Click the MANAGE button next to it.
4. On the next page, you will find four icons. Choose CHANGE FLIGHT.
5. Choose your preferred new date or flight schedule.
6. Confirm the changes.
If you have a GetGo account, you can also use the mobile app. Simply log in and see your bookings under MY BOOKINGS.
Philippine Airlines (PAL)
Visit the myPAL Request Hub. You will be redirected to a Microsoft Office online form. Whether you wish to rebook, get a travel voucher, or file a refund request, you will be using the same form.

If you booked the ticket directly with PAL (PAL website, PAL mobile app, PAL ticket office, PAL contact center), you can use this form.
If you booked with a travel agency, you need to contact your travel agent and let them coordinate with PAL regarding the next steps.

Accomplish the online form.
Choose: REBOOK. You will be asked to indicate the details of your original flights and the details of your new preferred flights. Take note of the following:

Pick 3 new preferred flights. You may choose the same flight number for a different date, a different flight number for the same date, or completely new flight dates and numbers.
List your 3 target flights in order of priority. How you arrange them will be strictly followed. In cases when there are no more seats in the same booking/cabin class in the first option, PAL will automatically proceed to rebook you in the second, then the third option.
In case your rebooking requires additional payments, a myPAL Request Hub officers will send a confirmation email and payment instructions.
Ensure that you list the flight per one-way segment, for example:
If the booking is round-trip only:

Davao-Manila (Leg 1)
Manila-Davao (Leg2)
If the booking is multi-city:

Tagbilaran-Manila (Leg 1)
Manila-Los Angeles (Leg 2)
Los-Angeles-Manila (Leg 3)
Manila-Tagbilaran (Leg 4)
Click on SUBMIT.
Wait for a confirmation email within the next 5 to 7 days. In case of additional payments, a myPAL Request Hub officers will send payment instructions.
What to do When a Flight is Cancelled?
You've been preparing for this trip, suddenly your flight gets cancelled. It's not only you that is affected so is the airline company.
There are many reasons for cancelling a flight, be thankful that all of these are for the security of the passengers.
Keep your cool it's better than yelling at the airline's staff. Calling customer service will get you rebooked in a jiffy. It will help if you have information about the alternative flights and advice the staff to make the process go smoothly.
Flight cancellations are unpredictable and no one wants this to happen. Chalk this up as part of your adventure.
---
---