In the recent years, the Philippines has become a prime destination for expats to come and live in. Their reasons may vary – some moving here because of the beaches and mountains that are easily accessible to them, others choosing to stay in the country because of its low cost of living, while some deciding to reside here because of the employment and business opportunities available to them. Whatever their reasons are, one thing remains the same – expats have come to find their home here.
As a third-world country, there are a lot of ways the Philippines needs to improve. Public transportation, traffic management and corruption are just some of the things that need to be worked on not just by the national and local governments but by the citizens as well. But in spite of these, expats seem to still be drawn to staying in the country long term. This is probably because of the Filipinos' hospitable nature especially towards foreigners. It doesn't hurt that Filipinos have crazy good local cuisine, are beaming with positive attitudes and sunny dispositions despite tragedies, and are consistently open to embracing other cultures.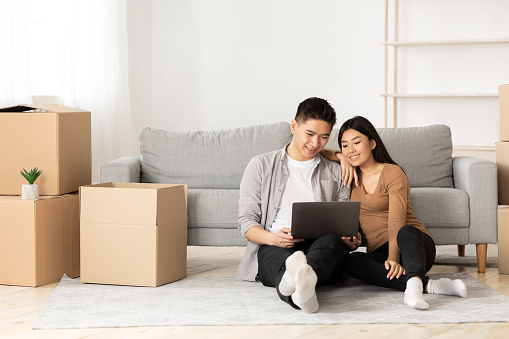 If you are an expat who is looking at relocating to the Philippines, a proper place to stay in and call your home would be at the top of your priority list. With the many types of residential accommodations available to you, here's a quick and dirty guide to help you navigate through it.
Criteria for Deciding Which Type of Property to Rent
Here are the things you need to consider before deciding to rent a property:
Location and Accessibility
These are the two things that should definitely be considered before you sign on renting or buying any property. The location of your chosen residency is dependent on where you are working, what establishments need to be near you and institutions that have to be easily within your reach.
Non-negotiable Amenities
Everyone has different deal breakers when it comes to choosing where they will live. Some people need a gym to be nearby always while others go for guarded residences all the time. Whatever your non-negotiable amenities are, it is imperative to check out the place you'll be moving into and make sure that all that you need is there.
Environment
Whether you're living solo or are moving to the Philippines with your whole family in tow, it is important to consider the kind of environment you want to be surrounded in. If you want to live in a place that is filled to the brim with a thriving art culture or must-visit food destinations, it's best to do your research where in the country you can find just that. Got kids? Make sure they're in an environment wherein they can play around safely.
Security
Speaking of safety, security is another top priority before choosing a permanent residency. There are many gated villages and subdivisions, and guarded condominiums to choose from. Pick one that makes you feel secured at all times.
Types of Residences to Rent while in the Philippines
Apartment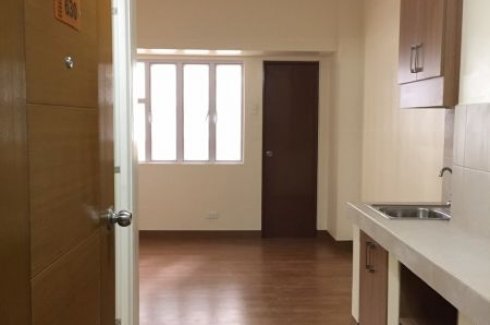 In the Philippines, apartments have a connotation of being a low-cost and practical property to rent. It has all the things you may need in a home while saving you a ton of money.
Pros:
• Budget-friendly rent
As mentioned earlier, apartments in the Philippines are relatively cheaper to rent compared than condominium units or an entire house. For about Php15,000 to Php20,000 (about 300 USD to 400 USD), you can already get a pretty decent apartment. Don't be surprised if these come with a parking slot already, too.
• Great for solo-living
If you're living solo for the meantime, an apartment is a great space to live in. Apartments normally have bigger spaces too compared to condo units. With your own space, you can design the interiors the way you want to.
Cons:
• Crowded spaces
Apartments in the Philippines normally consist of about 12 to 15 tenants so don't be surprised if you find going outside of your home a bit too crowded at times.
• Limited to no amenities
The main difference between apartments and condo units are the former's lack of amenities. Apart from the usual water and electricity utilities, and maybe a parking space, there aren't many facilities you can use when staying in an apartment building.
• Short-term lease
It's not uncommon that short-term leases are given to tenants, especially if these are for apartment spaces. It's not really that big of a deal since you will just need to message your landlord to extend your lease. But for busy people, it could be annoying.
Condominium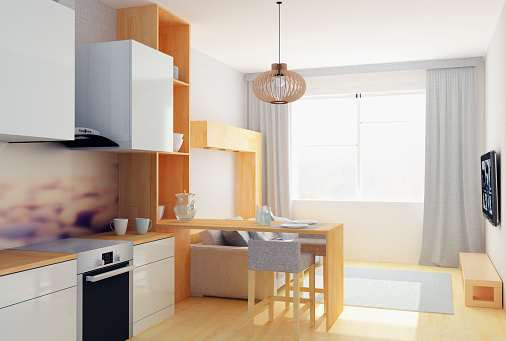 Perfect for those looking for a place that's sleek and low maintenance, condo units in the Philippines are a go-to residence for young locals and expats!
Pros:
• Great amenities
The best thing about living in a condo? The amenities of course! Most Philippine condominiums' amenities include swimming pools, play areas, gyms, function rooms, laundromat and even clinics. Condos are also like small communities so there are retail shops, convenience stores and food shops available nearby.
• Good for solo-living or with a small family
Whether living solo or with family in tow, condo units are a great option for you to live in. Of course, you will need to choose a unit that's fit for the number of people who will live in it.
• Well-maintained living spaces
Because condominiums are more expensive to rent depending on the space you're going for (range may go from Php25,000 up to Php120,000, or 500 USD to 2,500 USD per month), it's only proper that the owners of these buildings maintain them in the best possible way. The better-maintained a condo building is, it's highly likely the higher its rent will be.
Cons:
• Smaller space
Similar to apartments, condo units have smaller spaces compared to owning an entire house. But, you can always choose a unit with larger space if you're willing to pay for it.
• Short-term lease
Much like apartments, short-term leases are offered to condo rentals. However, it's much easier to do recontracts especially if you have an agent working with you.
House
If permanent residency is what you are aiming for, renting a house would be a very good option. Especially if you have a huge family, staying in a private house is exactly what you need to feel at home.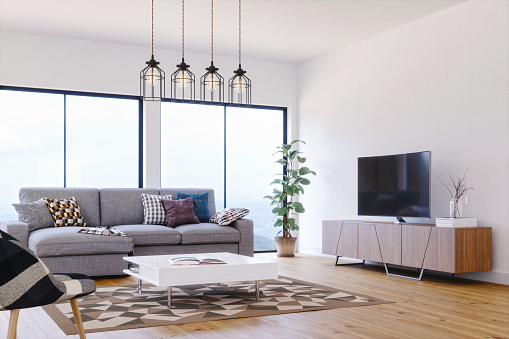 Pros:
• Privacy
Nothing is more private than being in your own home, in your own space, without mere walls separating you from other people or families. With your own house, you are free to do anything you want and not be bothered by other people who may get in your space.
• Spacious
Compared to an apartment or a condominium unit, houses definitely offer huge spaces. You have more options in terms of how many rooms you need, how big a garage you'll need to park your cars in or if you want your own gym or pool area? Plus, you can even have your own garden if you wanted to. These are just some of the things you won't be able to get if you lived in an apartment or in a condo.
• Great for living with a family
If you are with a big family, renting a house would give you the best homey experience. Kids can have their own rooms while you and your partner can have your own spaces too.
Cons:
• Higher rent fee
Renting an entire house would definitely be a lot costlier compared to renting a condo unit or an apartment. This is especially true if you choose a house that is within a gated subdivision. It's not entirely a con since you and your family would be secured.
• Overall living costs
Overall, living costs may be higher too. Bigger space means bigger daily expenses so be sure to take that into account too. Electricity and water utilities, phone and internet connection, cable subscriptions, etc. – these are just some of the things you might need to have that can sum up to bigger living expenses.
Home Is Wherever Your Heart Is
Whatever property you end up choosing to reside in, the most important thing is to choose where you feel most comfortable and most secure living. As cliché as it may sound, home truly is wherever your heart is. The Philippines is an amazing country to stay in. It's guaranteed that you'll have the time of your life and discovering more of yourself while living here.
---
---