Doing business in the Philippines will have you jumping through multiple hoops, which is discouraging at times. To help you set up your entrepreneurial venture, here are some up-and-coming companies providing business solutions that will save you from headaches while going through the process.
Errand Runners: MyKuya 
Launched in mid-2017, MyKuya is an app that lets users book an "ate" (lit. older sister in Filipino, but also used to refer to adult female strangers) or a "kuya" (same as "ate" but for males) who'll help you with whatever errand you need for your business.
Along with being able to book an AteNOW or a KuyaNOW, you can also book a KuyaMOTO, which is basically a kuya with a motorbike, for errands that need to be done quickly and involve long-distance travel around the metro.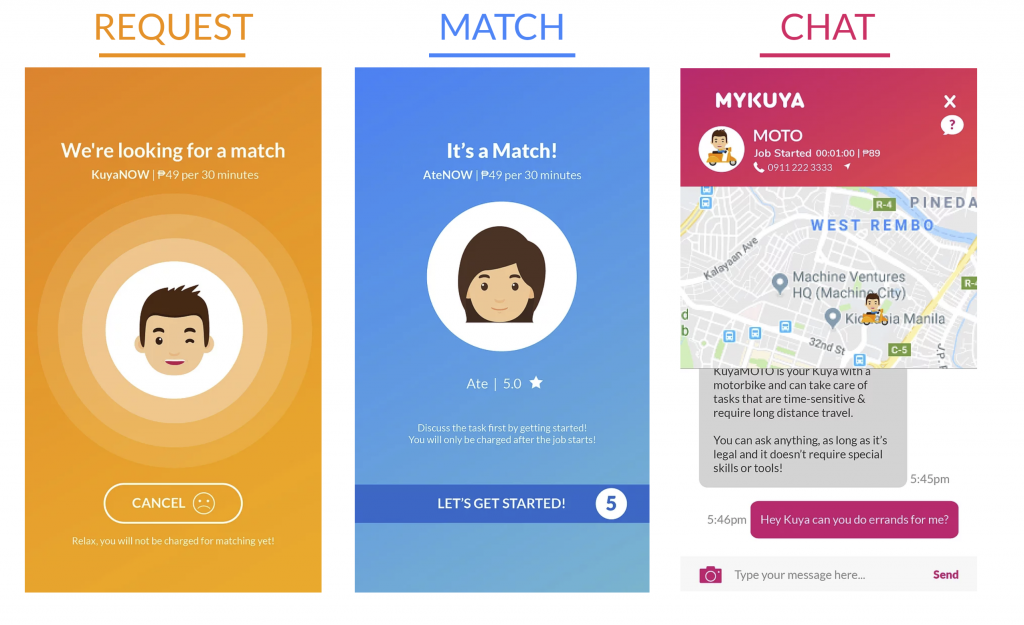 You can ask these errand runners to do anything, as long as it's within the law and doesn't require special equipment or skills. You may request them to order food from a restaurant that doesn't deliver, deliver stuff, pay your bills, clean your space, buy something, even fall in line for you! Rates go for Php49/30mins. For AteNOW and KuyaNOW, and Php89/30mins. for KuyaMOTO.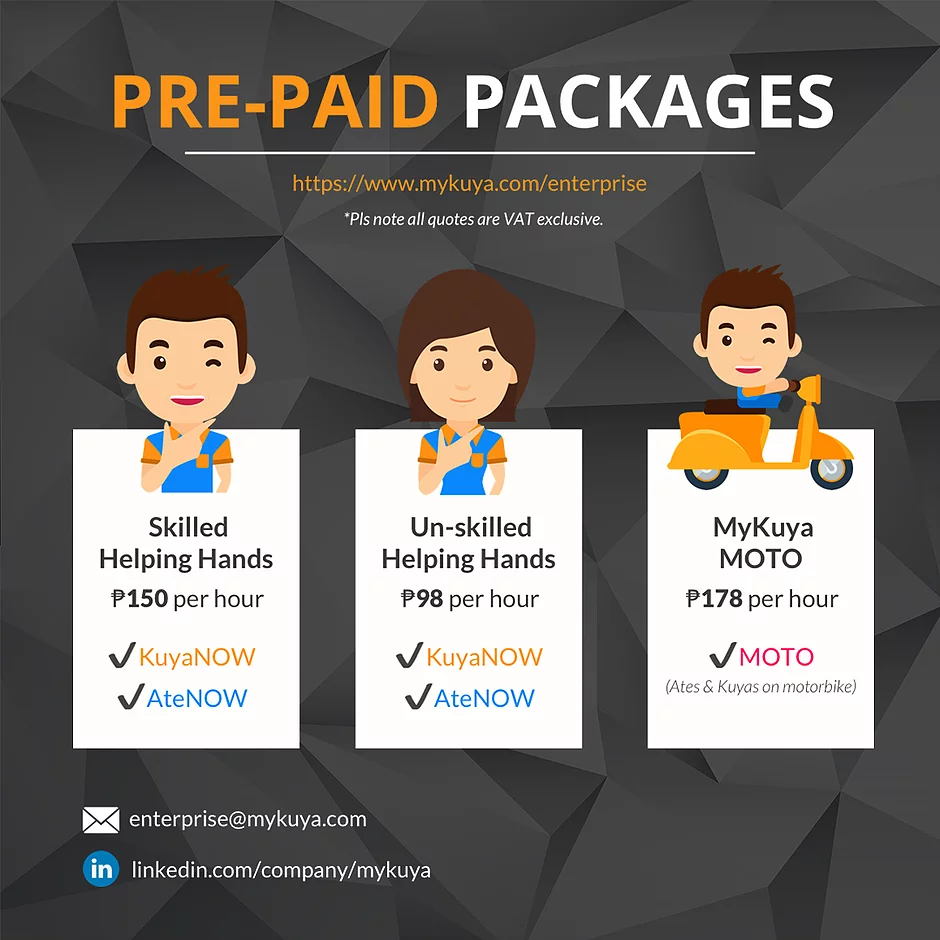 For businesses, there's MyKuya Enterprise Solutions, a pre-paid service that lets you hire both unskilled and skilled ates and kuyas (now called Skilled Helping Hands) for work that requires special skills. If you need someone to man an event booth, give out flyers, cover sales support absentee shifts, and the likes, you can get the right people here.
This service will take the stress of having to screen, monitor, handle, and pay for extra help when you only need them occasionally. The MyKuya team does a skills and background check on all their partners to ensure the safety of the customers as well as the quality of work rendered.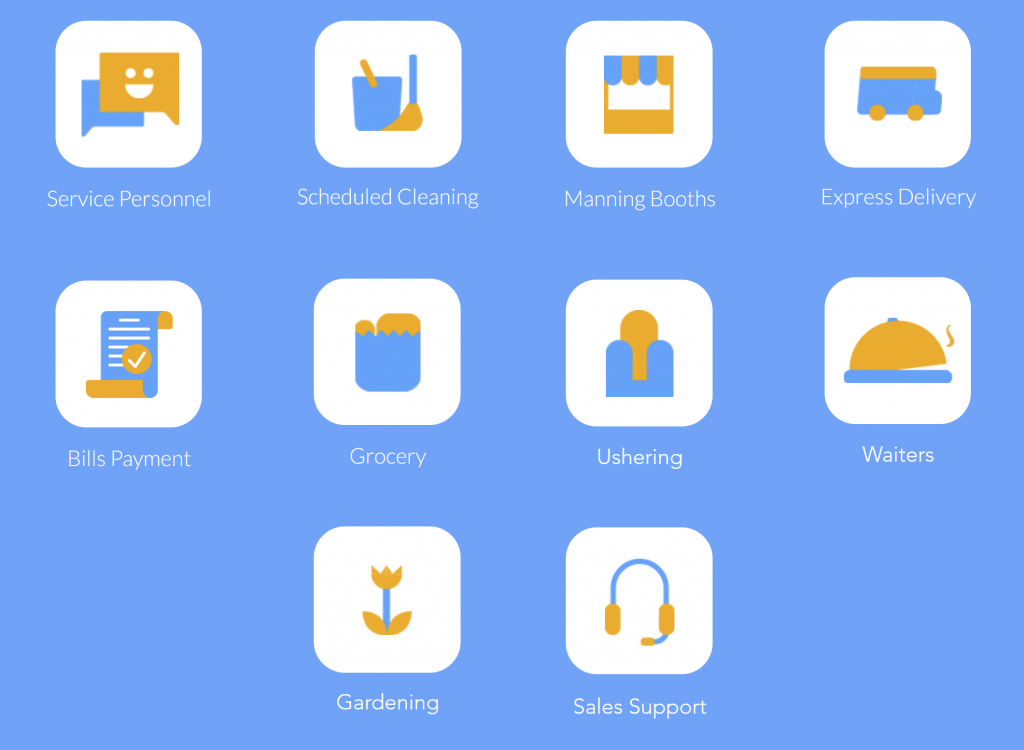 Freelance Professional Services: Gawin.ph
Gawin.ph provides the same service as MyKuya, but in a marketplace format. Their offerings are less manpower-related and more service providing. If you need a professional cleaning service, movers, truckers, pest control, interior design, plumbing, or repair services, this app will match you with the right providers.
The main difference between Gawin.ph and MyKuya is that Gawin.ph asks you about what you need first and matches you with the service provider. This is better in terms of skilled work, but it also means that the types of services offered are more limited.
Gawin.ph also doesn't manage the payments for you, which means there's no flat rate. Instead, you'll get different rate quotations when you send in a request. So there's a good chance of matching with one within your budget.

Online Payment Solution: PesoPay
Even with big online retail platforms like Lazada and Shopee, the Philippines is still behind when it comes to online shopping. Filipinos still have trust issues when it comes to the security of online payments, so most prefer paying through bank transfer, payment centers, or cash on delivery.
But even though credit card ownership and usage is pretty low, the numbers are slowly growing. With PayMaya, people who do not have credit cards can now use a virtual one to shop online.
In order to gain a chunk of these online trade, you need to be able to offer different payment options. Instead of having to negotiate with each payment provider, you can have everything with PesoPay! This payment gateway will give your customers the freedom to pay using their credit card, over-the-counter in banks, payment centers, mobile wallets, even using PayPal. This will give them more buying confidence and encourage sales!

Work or Event Space Solutions: GoSPCE
Remote working is on the rise, and companies are reinventing their offices into more fun spaces. If you're a startup with a team of remote workers, there's no sense in having a dedicated office. Should you need a place to hold your monthly face-to-face meetings or simply a table that's not in a cafe to do your work for the day, you can find one with GoSPCE.
GoSPCE is an app that lists for-rent spaces from a desk in a coworking space, a meeting room in a hotel, or even a yoga studio. The spaces can be rented per hour or per day; some have a longer lease period. If you need space to hold a workshop, a company party, or as a temporary office for a brand new division, this app is where you should look.
On the flip side, if you have extra space in your office, you earn back a portion of your rent with GoSPCE! List spare areas like an underused meeting room or vacant desk space for rent.
Are you still using spreadsheets to manually track your inventory? Maybe you want to integrate a booking system into your website? Is your project management software not giving you everything you need? Do you need a more precise billing or accounting system?
If you need bespoke backend systems, may it be for management purposes or for your website, CometOne can create it for you. Their goal is to write customized software for your company's specific needs, making your work process simpler.
First, they will personally interview you to determine what issues you need to be addressed. That's where they'll base the system's design. Then, they'll code the software. This will go through several testings to ensure that no bugs remain. Then they'll help you install it wherever you need it.

All-in Business Solutions: GARBUS
Trying to register your business? Pay fees? Don't know where to go and what to do? Let GARBUS do that for you!
G.A. Recto Business Solutions is a startup that offers a host of services that are commonly needed by companies. They take this further by offering even highly specialized tasks like market research, strategic planning, and feasibility studies. This makes them basically a one-stop service provider that'll take care of you from business idea conceptualization, establishment, to growth!
GARBUS also offers academic and legal research assistance for busy professionals who are undergoing postgraduate studies. If you want your life as an entrepreneur easier, GARBUS is the answer.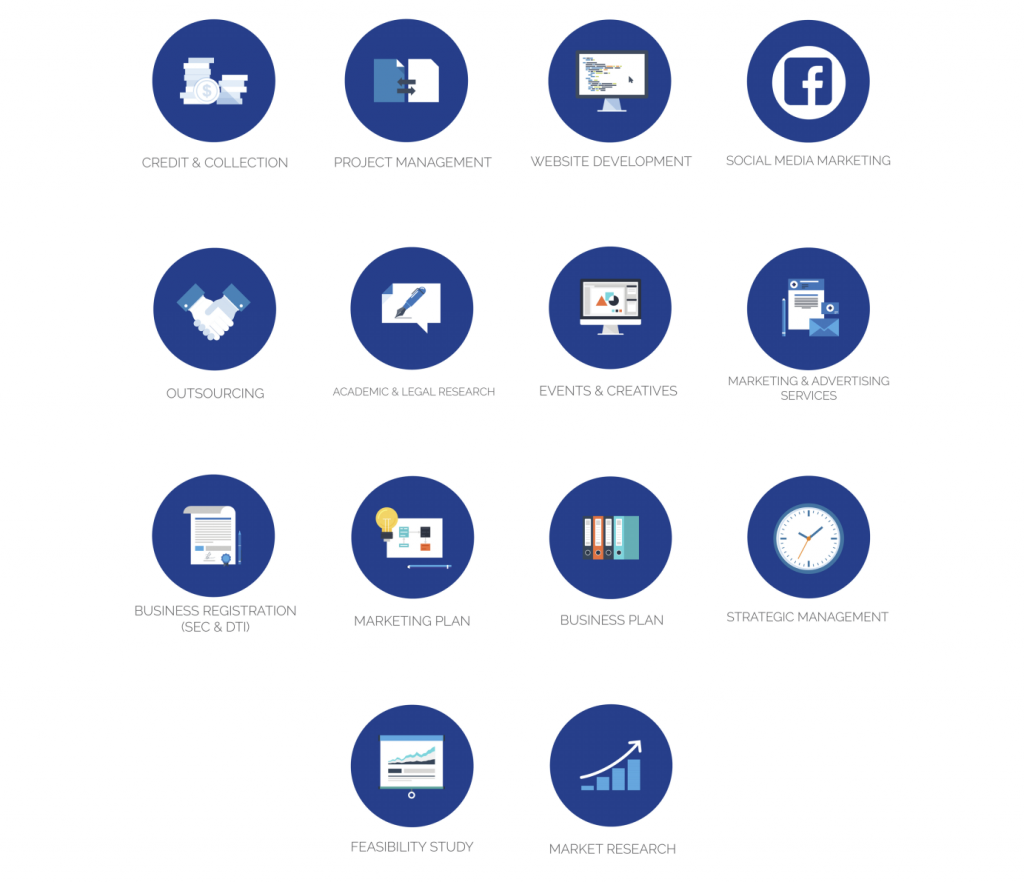 ---