The wedding industry is one of the biggest industries in the world, and it's no different here in the Philippines. The future bride's sweet "Yes" signals the beginning of a whirlwind period filled with research, interviews, booking, and budget computations.
Are you ready?
Planning your dream Philippine wedding will undoubtedly test your patience and maybe even your relationship. Along with the stress of preparing the paperwork for your marriage license, searching for the right suppliers can be overwhelming with the sheer number of choices.
To help you out, here are three ways to find the perfect suppliers that will match your budget as well as your vision for your big day.
Wedding Expos
Wedding expos are a great way to expedite your search for wedding suppliers. Established and rising talents in the Philippine wedding industry all gather under one roof to showcase their works and sometimes even give exclusive discounts to expo attendees.
Here's one comforting fact: you will never run out of wedding expos to go to. There's one each quarter so you can begin your search any time of the year.
Here are the biggest wedding expos in the Philippines that you should look out for:
1) Wedding Expo Philippines by Themes & Motifs
This is the longest-running and most comprehensive wedding expo in the country and it's held twice a year. It boasts of over 400 top suppliers from here and abroad. Themes & Motifs organizes this as well as two other renowned expos – The Philippine Wedding Summit every mid-year, and Elegant Weddings.
Their website is also a goldmine for wedding-related guides, inspirations, news and promos, and supplier lists. You can check out their upcoming events and pre-register here.
2) The Wedding Library's Weddings & Debuts Bridal Fair
The Wedding Library is one of the oldest wedding shops in the country. They have branches in Metro Manila and Iloilo. They've also launched an online store and a search engine for wedding suppliers.
Capitalizing on their network, The Wedding Library launched their own wedding fair that showcases suppliers that will fit a wider budget range.
Online Wedding Resources
This website is a heaven-send for busy couples. It's designed like a hotel booking system – you can pick a category and your location to see available suppliers in your area.
When you click on a particular supplier, it shows you the details, reviews, and sample works. The best thing here is that you can get a quote! Just fill out the quote request box with the necessary details and wait for the supplier's email. You can even tick a box if you prefer them to call you.
You can even plan on-the-go! Check out their app!
If you need inspiration on what motif to go for or where to get your future groom dapper suits, this is the place to look. Bride and Breakfast is filled with blog posts that belong in a glossy magazine.
Each post features captivating photos of real weddings. The true prize here is how at the bottom of the posts, the suppliers are mentioned! The events tab also lets you search for wedding-related happenings by date so you can stay updated about expos and fairs.
Just like the last two, Kasal.com has a rich directory of suppliers, an abundant supply of wedding inspirations, and helpful how-to guides.
The unique offering of this website is its online wedding planning tool accessible to those who sign up! You also get exclusive news about discounts, freebies, and events. There are also downloadable checklists and worksheets to make your organizing easier.
Personal Wedding Blogs and Forums
The Female Network is a long-running website dedicated to the Filipina working woman. There's a dedicated section called Bridal Book where you'll find articles and real stories about the Philippine wedding scene as well as a directory of suppliers.
It's also the home of GirlTalk, a forum where women ask each other about everything under the sun. You will find rich research and great advice in the Engagements & Weddings board.
This blog started out as a means for an overseas couple to share their journey as they planned a budget wedding back home in Manila. It's a great read for those who want to see the experience through a real couple's eyes.
The posts are a good mix of cold hard details and personal experiences. The writing is very engaging and will give you invaluable insight into each little thing about planning a Filipino wedding – this includes all of their research about suppliers with prices!
From booking headaches to turn-over lists (did you know such a thing existed?), you'll find all the information you need as well as small gems about Filipino wedding traditions that'll help you make your d-day smooth and hiccup-free.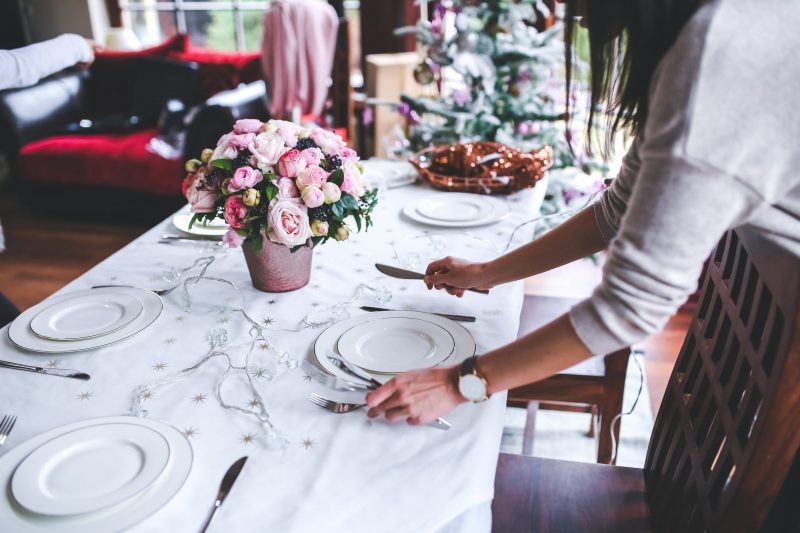 Tip: A Shortcut
Sorting through all of these can really take a toll on you, so the best thing to do is get a good full-service wedding coordinator. This is the kind where a professional coordinator helps you plan your Philippine wedding from Day 0 to D-Day.
Choose a coordinator that has a proven track record and a solid supplier network. This way, you can just ask for referrals instead of scouring the net and expos by yourself. The extra help will keep you guys from turning into bridezilla and groomzilla!
Good luck on your big day!
---