Filipino myths depict Capiz as a home to supernatural beings, Dracula will get goosebumps when he meets these creatures of the night. Fret not, bring some blessed oil, garlic or herbs to protect yourself. The adventurous would certainly be thrilled with a meetup – What do you think?
Aside from this Capiz is also known as the "Seafood Capital of the Philippines" satisfy your palate and enjoy the freshest catch from the sea. Capiz has the same name as the shell of a mollusk and used by locals to produce decorations, jewelry, and handicrafts.
There is a lot of historical and natural destinations to visit and things to do that will make your head spin.  We have selected the best ones to get the most from your visit.
Feast on Seafood
Never miss the mouth-watering seafood in one of the richest fishing grounds in the country. It's the best place to fill your tummy with the rare diwal clam (angel wing clam) and shrimps, lobsters, squids, crabs, blue marlin, eel, crab, and other bounties of the sea. The best way to eat these is by grilling you can taste the natural flavor, others mix it with chili, vinegar, and onion known as kilawin. Make it into a Sinigang soup, fry or mix it with other ingredients it doesn't matter it will still taste delicious.
Visit Historical Santa Monica Parish Church
Also called Panay Church is home to old relics and the largest Christian bell in Asia weighing over 10 tons. This is locally known as Dakong Lingganay made from 70 sacks of coins that were melted. You can hear the bong as far as  8 kilometers away when stroke.
A great place to visit for tourists who are interested in history and architecture. They make the thick walls of powdered corals and massive stone and the interior of the building is full of carved wooden statues.
Get Wet at BayBay Beach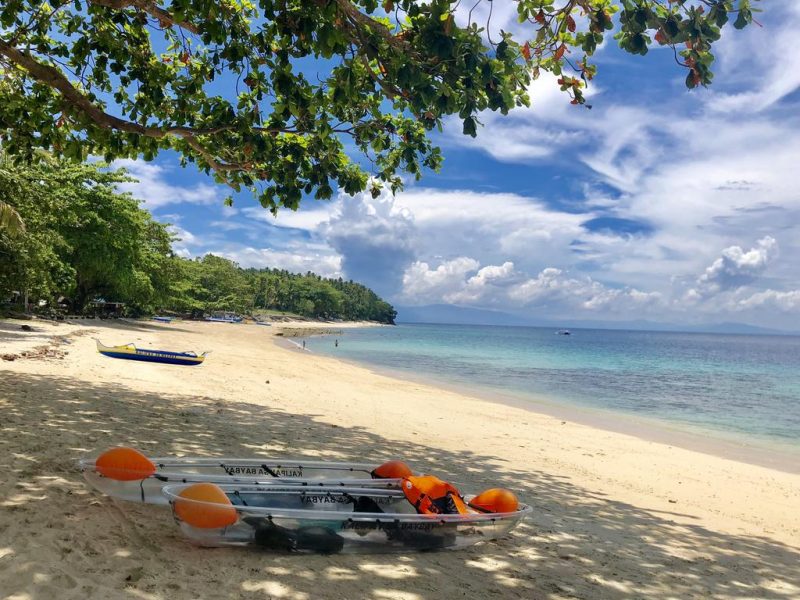 It is also called La Playa de Roxas and is a popular spot among locals and visitors. Far from your typical beach destination of powdery white sand Bayabay has a long stretch of grayish and grainy sand. But it has its own charm, eateries dot the area selling seafood at dirt cheap prices and the shore has beautiful seashells of different sizes and colors washed by the waves. The relatively calm water is good for swimming, snorkeling or just enjoy the fresh ocean breeze.
Touch Base with Nature at Palina Greenbelt Eco-Park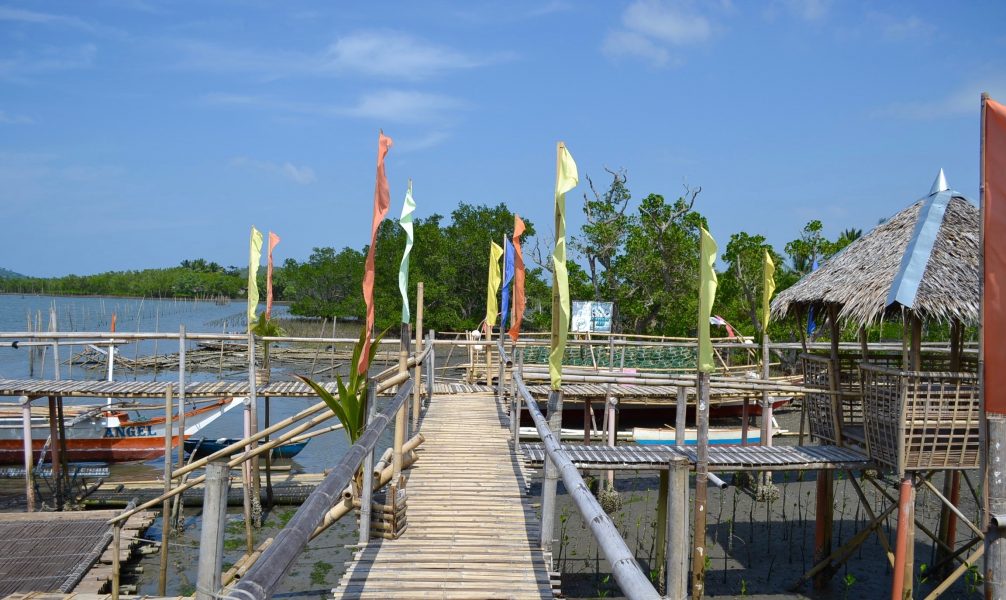 Credit: wanderwithmi.comPalina Greenbelt Eco-Park is a perfect example of what can happen when people work to save nature. Nature gave back to its caretakers by providing livelihood and food to locals. Atop a floating restaurant, big bamboo raft, you can cruise along the placid river. Observe the flora and fauna and jump into the river for a quick dip. Enjoy a seafood meal, of course, no meat, a mixture of different varieties of crustaceans still jumping when it hits the hot cauldron.
Visit the Sacred Heart of Jesus Shrine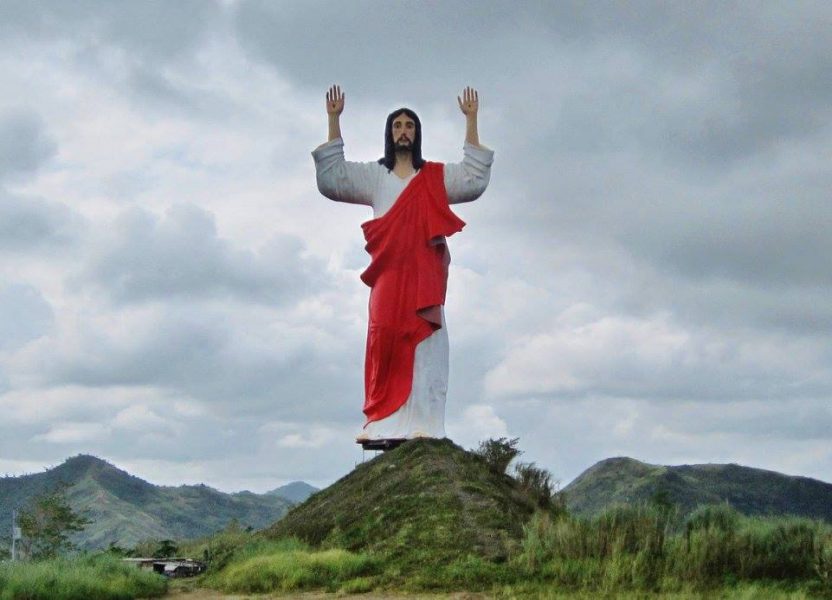 The shrine is home to the tallest statue of Jesus Christ, 132 feet, in the country. At the foot of the statue is a church where people can meditate, pray, light candles and attend mass. The place is surrounded by hills and trees and gives an awesome view of Roxas City.
Know Roxas City's History at Panubli-On Museum
Panubl-on, a local term for the guardian of precious things, is a water tank converted into a museum. The things kept inside are archaeological artifacts discovered in the surrounding seas, traditional outfits and instruments of the indigenous tribe of Capiz, and memorabilia of former President Manuel Roxas.
Spelunk at Suhot Cave
Capiz boasts of amazing caves that leave explorers in awe at this mysterious creation of natures. Suhot cave with a natural spring is situated at the foot of Mount Pangin-raon captures the attention of spelunkers who love off-beat destinations. The interior is filled with majestic rock formations composed of stalactites and stalagmites. Seeing the wonders of the nature-built dungeons that were hidden for centuries will surprise any explorer.
See the Wonders of Olotoyan Island
According to folklore the locals were suffering from a giant's wicked ways and turned to the gods for help. In response they struck the giant with strong lightning dismembering his body parts, Olo (head) and Toyan (stomach) became Olotoyan.
The place is untouched by commercialism, a beautiful paradise where people get their food from nature. The crystal clear waters are blessed with abundant marine life, you can see the color of fish blue, orange, red sliding through colorful corals and seaweeds.
Sources:
http://www.roxascity.gov.ph/index.php?option=com_content&view=article&id=96&Itemid=184
https://capiz.gov.ph/index.php?option=com_content&view=article&id=49&Itemid=71
---