Lots of foreigners are falling madly in love with the Philippines. In fact, many of them devote entire blogs or vlogs (video blogs) doing it. They showcase Philippine life, culture, food, sights, tourist spots and even idiosyncrasies, producing what others dub as Pinoy blogs by aliens—social media accounts of foreigners featuring the Philippines.
Here are top 20 of them.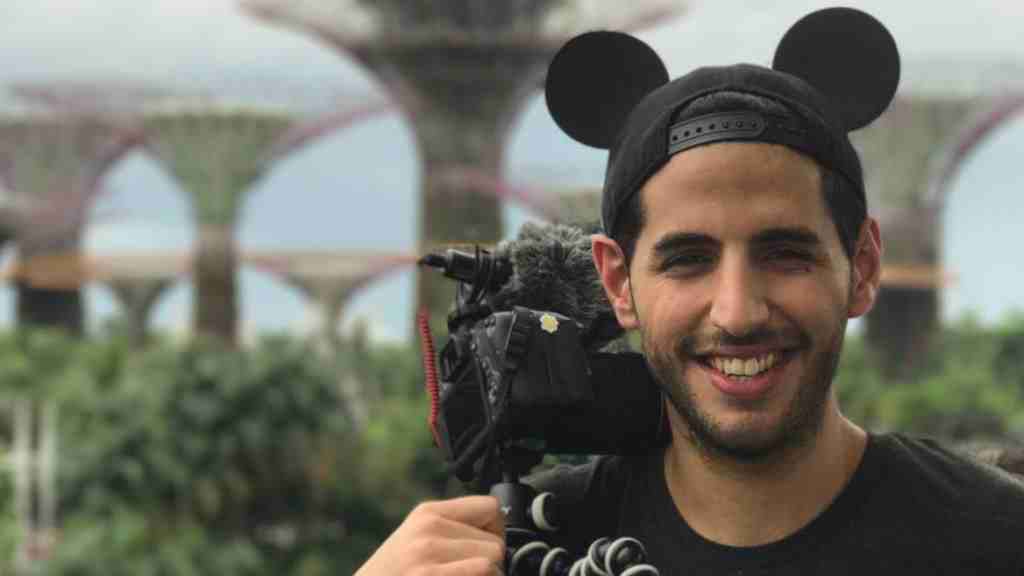 According to Nas, his name means "people" in Arabic. He's making a name for himself on social media by making 1-minute videos mostly of himself and others, especially his travels. Among his trending videos is his "8 Days in the Philippines," though he has other videos on the country. What made a lot of netizens love his videos is his honest, uncompromising treatment of his subjects. Yet, they always end with a positive note, drawing various reactions from his audience. He often shows how Filipinos are still hospitable and generous despite their financial challenges in life.
American blogger from Phoenix, Arizona, Mark Wiens, features Philippine street-side eateries a lot of times in his Youtube videos. He describes himself as an "eater," first and foremost, aside from many other descriptions. Thus, Wiens is a food vlogger, especially enjoying his food vlogging adventure in various street-corner eateries or "Karinderia" in the Philippines. He is particularly enthralled by Filipino street food. Pinoy street food and cuisines are, after all, what often triggers creation of social media accounts of foreigners featuring the Philippines.
"Philippine Street Food"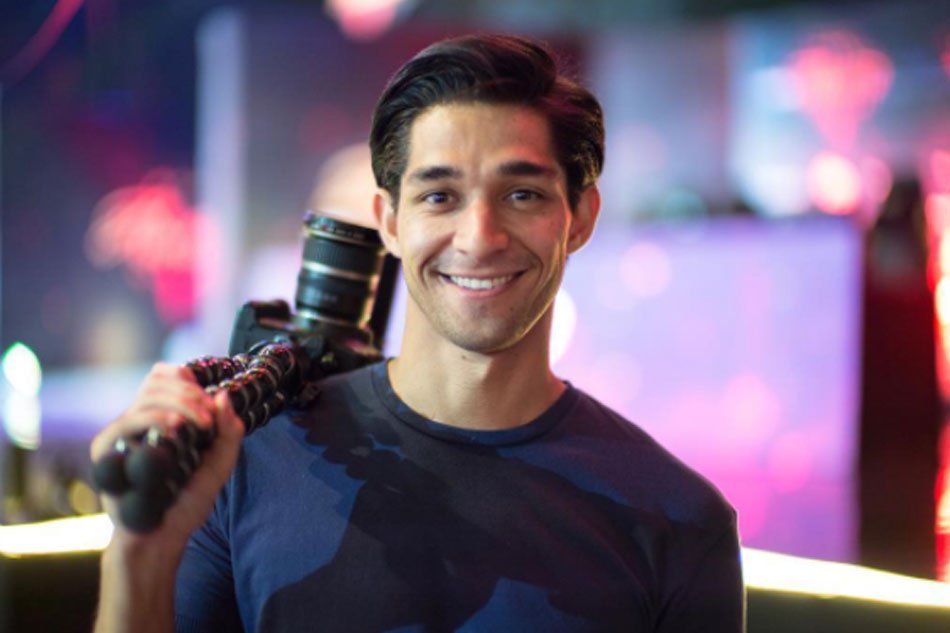 Wil Lising Dasovich is a Filipino-American model, TV personality, and vlogger. Pinoys remember him appearing on Pinoy Big Brother, a reality show on ABS-CBN. Before that, he made videos of himself and his Croatian-Irish dad hilariously conversing in the so-called bekilingo or gay street language.  His mom is Filipino-Cebuana designer Charry Dasovich. He posts videos on Youtube, many of them on the Philippines.
He started a vlogging group–#VlogSquad—with his sister Haley and Daniel Marsh. Many other vloggers like Baninay Bautista joined them. Wil, his sister and Daniel love doing travel vlogs and became endorsers of big-time companies like Converse, Coca-Cola, Jollibee and Forever 21, to name a few. His vlog is among popular social media accounts of foreigners featuring the Philippines.
"Philippines Province: Best Place on Earth"
He started out as a model in the Philippines and appeared in some local shows before he went full-time vlogger later. This native from Ireland fell in love with the country and decided to live here as a local and started doing travel videos on it. He became one of the main casts of Juan Direction—a "vlogumnetary" which is a mix of vlogging and documentaries featuring the Filipino way of life.
In 2014, he lost his Cebuana mom to ovarian cancer which later prompted him to do a vlog on cancer. More so when his friend, Wil Dasovich, later contracted stage 3 colon cancer. His most popular video, however, is his work on the Philippine Red Light district, considered a video with a soul among social media accounts of foreigners featuring the Philippines. It highlights ordinary daily life in Angeles, Pampanga.
"Red Light District"
This 21-year old Dutch travel and lifestyle blogger describes herself nowadays as a "digital nomad." She and her boyfriend, Ymir, sold everything they had to travel around the world and blog. Her blog, "That Nomad," is about their travel and adventure to different countries including the Philippines. They'd like to focus on Southeast Asia.
But according to them, their experiences in the Philippines are the best, especially Boracay. Their one month stay there "felt like paradise," said Ymir. Moreover, they think Filipino food dishes are among the best in Southeast Asia. And their favorite breakfast dish? What else but angus beef TAPSILOG. They have a lot of good things to say about Filipino hospitality. "Never have we felt more welcome in a country," Ymir added. Actually, almost all social media accounts of foreigners featuring the Philippines say that.
"Top 16 Best Places I Stayed in 2016" (Philippines is the 12th)
Chelsea Harding has traveled to many parts of the world but she fell in love with the Philippines. She's been to Puerta Princesa and El Nido and fell in love with the beaches. You'd see it in her Youtube video featuring how her heart was captured by the lovely sights in the country.
"Falling in Love with the Philippines"
These four vloggers choose to be simply known as We4newtons. They're all probably surnamed Newton and are related by blood. Anyway, they've been to places like Boracay and Manila enjoying these places and those in-between. They did a 12-day Philippine trip caught on video focusing mainly on local shopping and food. According to them, everything during the trip was nothing but "magnificent beaches, friendly people, swimming with whale sharks, great food, cocktails, sunsets, sailing, snorkeling, parasailing and shopping. Best holiday ever."
"12 Days in the Philippines"
This Russian filmographer and youtuber is said to own nothing except his videography and photography gears, traveling around the world. When he visited the Philippines with his family, he did excellent job taking picturesque photos of Coron, Palawan and Cebu. His amazement for the country is summed up in these words: "The time here was so beautiful; we got lots of beautiful pictures and videos. It's just amazing, it's like a paradise." Actually, this is what social media accounts of foreigners featuring the Philippines are usually about.
"El Nido to Coron"
https://scontent.fmnl3-1.fna.fbcdn.net/v/t1.0-9/37179087_276169559824210_8879891046788497408_n.jpg?_nc_cat=0&oh=4b6b95b637955b1bd055c5c6bf97b232&oe=5BD1AA54
This Canadian vlogging enthusiast wants to be a Filipino so much so that he made a list on how to turn Filipino. This is what he pursues in his videos. He even adopted a Pinoy nickname—Kulas. Presently, he is in Mindanao making more videos about that part of the country for his vlog "Becoming Filipino." What about the country bewitched him? He said: "I have never experienced a culture like the Philippines', a culture that goes through a lot of really tough times and suffering but still shares a great big smile."
"Becoming Filipino"
This Canadian vlogger quit his regular job to focus on travel. And among places that mesmerized him was the Philippines. Consequently, he produced amazing videos on it like his video on the "Manjuhod Sandbar in Dumaguete," "Top 10 Places to See in the Philippines" (where he mentioned the country as being his favorite) and "Lost in a Boracay Paradise" (where Wil Dasovich introduces him).
"Top 10 Philippines"
This American vlogger claims the Philippines is the most beautiful place he has visited so far. He was particularly lured by the Sambawan islands of Biliran where crisp, clear waters surrounded the almost virgin islands. Among his videos are "This is Why I Moved to the Philippines," "10K Subs: Why I Left the Philippines" and "I Love the Philippines: Best Day of 2018."
He said Filipinos are extremely friendly. "The Filipino hospitality is none that can match. Friendly and kindhearted people," he said on his Youtube account.
"This is Why I Moved to the Philippines"
This marine biologist decided to go to full-time vlogging especially about strange places here he's been to and his unique experiences. Most social media accounts of foreigners featuring the Philippines are crazy about this. Among his videos is his first time to slaughter a pig and roast it, "My First Lechon." Another is his attempt to do a Budot dance, "Bodut Party." He also did one about his adventure in exploring Mindanao, "Lost Islands," and one on an eerie Sagada delicacy, "Philippine Strangest Food: Etag."
"Budots Dance Party Davao"
A Canadian actor now turned vlogger, Bret did a video where he and his fellow vloggers tried out various street food in Mindanao titled, "Mindanao's Strangest Food." The video is far from being confined to street food, however. It also shows different spots in Mindanao through drone video shots.
"Mindanao's Strangest Food"
This German blogger adopted a Filipino nickname—Pipoy—as proof of his fondness for this country. His three-month, adventure-filled travel across the archipelago was both leisure and an eye-opener of what the country is really like, especially his visit to Makati, Cebu and Gubat in Bicol. He titled it, "Roundup Philippines: The Country that Has It All."
http://escapology.eu/?s=philippines
Matt was especially perplexed about the mystery behind the Eskaya tribe in the mountains of Bohol. So he did a special feature on it on his blog, "XpatMatt." And the result is astonishing, raising curiosity even among native Filipinos about an almost lost civilization in that part of the Visayas.
https://xpatmatt.com/?s=philippines&submit=Search
They imagine themselves "digital nomads" traveling around the world after selling everything they owned, leaving their homelands and becoming citizens of the world. After leaving Germany and seeing various countries, they found themselves in the Philippines numerous times blogging about its people and their food. They titled it, "The Beauty of the Philippines and It's Wonderful People."
After traveling to 50 countries, Sabrina, half German half Italian, decided to spend 8 months in the Philippines and found its people "happy and smiling." She added in her blog: "This place blew my mind!" She wrote "10 Reasons Why You Should Travel to the Philippines." Another is "Discovering the Top 10 Things to Do in the Philippines" and "Amazing Siargao." An apt blog of hers to visit is "Choose Philippines."
"Amazing Siargao"
This Italian blogger left home at 19 to travel around Europe, though settling in England for a while. In 2013 however, while touring Southeast Asia, she discovered the stunning beaches of the Philippines and its people. She found them "so easy and natural," just like other social media accounts of foreigners featuring the Philippines.
https://www.keepcalmandtravel.com/category/destinations/south-east-asia-destinations/philippines/
This New Yorker is an expert diver and loves photography. No wonder she fell in love with the underwater coral reefs of Donsol in Bicol. Her fondness for local scenic spots is evident in several posts she wrote on the Philippines in her blog. Her video on the Philippines is titled "Three Weeks in the Philippines."
"Three Weeks in the Philippines"
Jonathan married a Filipina, Kach Medina from Laguna, so it's no wonder they wrote a lot about the Philippines on their blog, "Two Monkeys Travel." They've seen seven continents and about 75 countries, all accounted for in their blog, but they keep returning to Kach's hometown.
"Two Monkeys Travel in Manila"
It's not hard to imagine why social media accounts of foreigners featuring the Philippines abound online. A subtle concoction of simple life, happy people and scenic spots is difficult to resist if you are a serious travel blogger.
Sources:
https://en.wikipedia.org/wiki/Wil_Dasovich
https://en.wikipedia.org/wiki/Juan_Direction
https://lifestyle.abs-cbn.com/articles/5955/in-focus-cebuano-irish-eye-candy-daniel-marsh-on-producing-vlogs-that-have-soul/
https://www.youtube.com/watch?v=MykaepbITFw
http://globalnation.inquirer.net/107401/canadian-wants-to-be-filipino-just-call-him-kulas
http://primer.com.ph/blog/2017/06/26/10-foreign-travel-vloggers-who-fell-in-love-with-ph/
http://www.goodnewspilipinas.com/5-foreign-vloggers-who-love-the-philippines-and-mindanao/4/
https://explore.traveloka.com/features/foreign-bloggers-who-love-philippines
http://escapology.eu/2014/06/26/roundup-philippines-a-country-that-has-it-all/
https://xpatmatt.com/photos/eskaya-tribe-language-bohol-philippines-pictures/
https://nomadisbeautiful.com/travel-blogs/beauty-of-philippines-and-its-wonderful-people/
https://www.justonewayticket.com/2012/12/05/why-you-should-travel-philippines/
https://en.wikipedia.org/wiki/Wil_Dasovich
---