An expat is no different from a Filipino when it comes to the penchant for gambling.
From time immemorial, gambling has always been a part of every culture. if it's illegal, the clandestine dens flourish, and if gambling is legal casinos earn. Either way, the gambler is the loser and the operator is the winner.
Perhaps the difference is the expatriate has more money to burn while most Filipinos are poor, having a hard time making both ends meet. Instead of spending the money on the needs of their family, they will indulge in a game of chance hoping to bring home more.
Another dissimilarity would be the way an expat and a Filipino will wager. An expat will bet on the racetrack while Filipinos settle for a banca, boat, race from the waters of a canal. An expat will bet on the team that wins an NBA game, while a local will gamble on the ending numbers of both teams.
The bottom line, expats gamble away money they can afford to lose while Filipinos gamble away money they cannot afford to lose.
What drives people to go to Casinos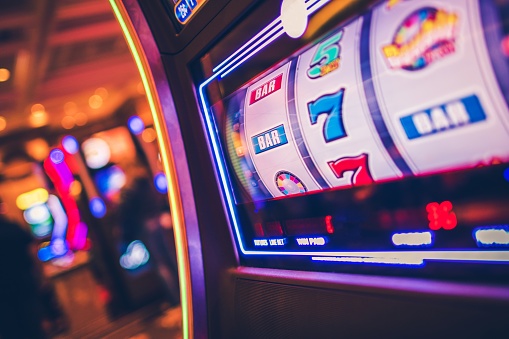 People enjoy different forms of entertainment to relax. Watching movies on TV, playing their favorite sport of basketball, reading a novel, cooking, or indulging in a DIY project.
Yet, millions of people around the world enjoy the pleasure of bumping into people they don't know and partaking in a game of risk, rather than saving cash.
We'll walk you through the reasons why people go to casinos. Check this out, you are likely to discover something that will interest you.
I Might Win
No one wants to make money from their friends or relatives. But they want to bring home big money by beating the house.
Knowledge of a game is a plus that comes in handy. Once you are good at gameplay, you can handle difficult situations and build confidence. After placing wagers, you might walk away taking some good winnings if you play this right.
Or accept your loss in stride and enjoy the amenities the casino offers, like free drinks to drown your sorrows.
Feel the Crowd
People usually crowd the casinos at peak times. Everyone is having fun and you get caught up enjoying the moment, laughing, and giving high fives.
Jus like watching LeBron in a crowded stadium, it's not just your presence but about feeling the crowd roar from a poster dunk. The emotional vibes of other people rub into you. If the crowd feels angry you boo with them, and you stand up and shout with them from the thrill of an exciting game.
Establish Connections
You have a chance to establish connections with affluent people. Their guard is down, by interacting with them, you may have a chance to convince him to invest in your business.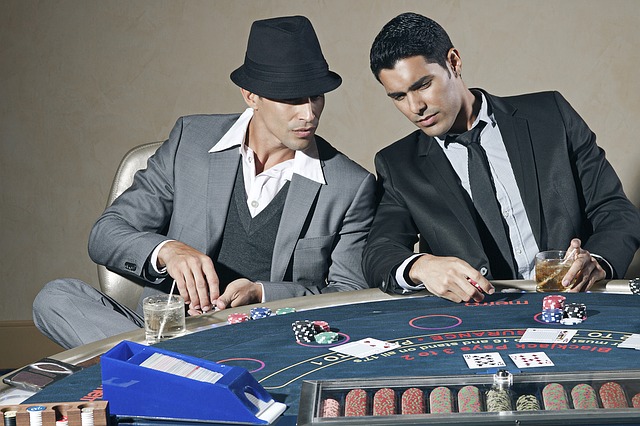 A Gambler's Haven
A gambler's haven, every space is occupied with money games. If you're not having luck with a winning hand in poker or blackjack, transfer to online roulette and watch the ball roll to your winning number, or pull the arm of the bandit and look at the cherries and watermelons roll.
Food and beverages are on the house, avoid the storm while enjoying a warm dry place, and you're in a safe environment inside a casino.
Social Scene
A casino is a multi-functional establishment with an exciting environment to enjoy playing games of chance or sampling exquisite cuisine. The place offers good vibes from people in high spirits due to the adrenalin rush from gambling and those that want to unwind and make some friends.
Risk-Taking
Like cannabis, gambling gives you a natural high, you feel different when you gamble. A feeling that you cannot live without, the risk makes you feel alive. A poker player feels the adrenalin pumping when he waits for the card on the river to match his cards for the win.
List of the Top 10 Physical and Online Casinos Nationwide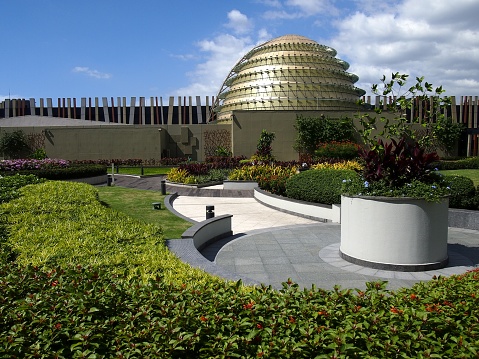 We prepared a list of the top 10 physical and online casinos in the Philippines for your gambling pleasure.
PHYSICAL CASINO

ADDRESS

ONLINE CASINO

SECURE LINK

Holiday Inn Express Manila Newport City

1 Jasmine Drive, Pasay City, Metro-Manila

22 BET

Hyatt Regency Manila, City of Dreams

Belle Avenue, Entertainment City, Parañaque City, Metro-Manila

888 casino

Solaire Resort and Casino

1 Asean Avenue, Parañaque City, Metro-Manila

Dream VEGAS

City of Dreams – Nobu Hotel Manila

Corner Asean Avenue & Roxas Boulevard, Entertainment City, Parañaque City, Metro-Manila

intertops

Waterfront Cebu City Hotel & Casino

1 Salinas Drive Lahug, Cebu City, Cebu

Jack Million

New Coast Hotel Manila

1588 Pedro Gil corner M.H. Del Pilar, Malate, Manila City, Metro-Manila

777

Midas Hotel & Casino

2701 Roxas Boulevard, Pasay City, Metro-Manila

CASINO ROOM

Midori Clark Hotel and Casino

Kalayaan Street, C.M. Recto Avenue, Clark Freeport Zone, Mabalacat City, Pampanga

comeon!

Rajah Park Hotel

Fuente Osmeña, Cebu City, Cebu

 

CASINOMIDAS

Waterfront Airport Hotel & Casino

1 Airport Road, Mactan, Lapu-Lapu City, Cebu

1XBET
Psychology of Gambling
Gambling is a game of chance or risk where people bet money to gain more money or win prizes. People initially gamble to socialize, for excitement, and enjoyment. And by winning money this progresses to problem or compulsive gambling in the hope of winning more.
In truth, it is a high-risk, low-yield scheme. The house is always the gainer, only a few wind up as winners and many more end chasing losses and deep in debt.
---
---