Palawan is a regular on the list of one of the world's best destinations. It was on top in 2017 and 2016 and was relegated to the sixth spot in 2018 by the renowned Travel + Leisure magazine. The province is home to two UNESCO World Heritage Site, Puerto Princesa Subterranean River National Park and Tubbataha Reef National Park.
If you are a die-hard nature lover, this place is for you. Spectacular sunsets, bluest ocean, amazing landscapes and seascapes, astonishing marine life will provide a beautiful island experience.
Places in Palawan that will impress you
This huge island province offers so many stunning attractions, we picked the best sites to visit to help in your journey.
El Nido Marine Reserve Park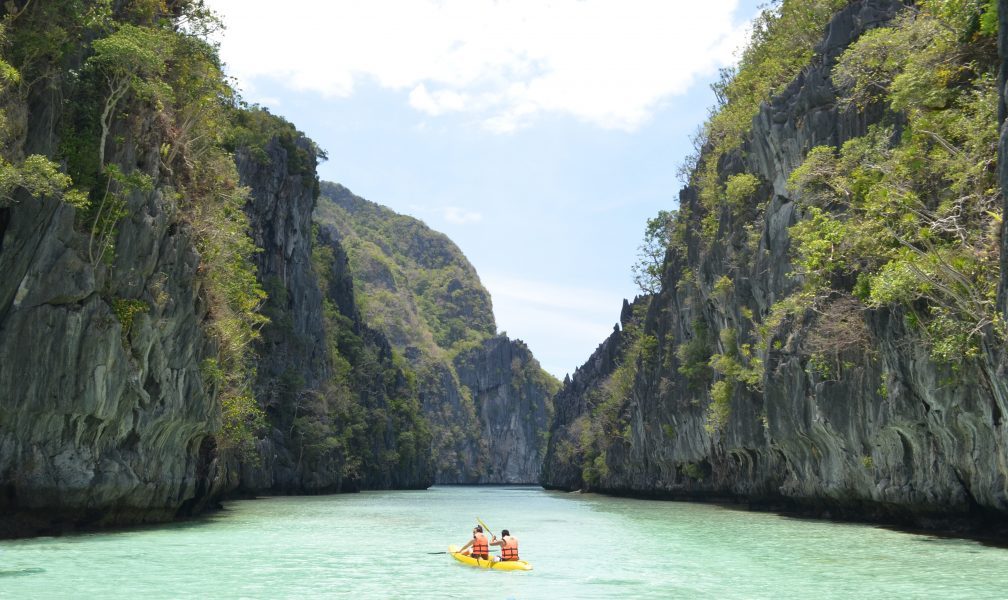 El Nido, the nest, comprises several islands with wonderful natural surroundings. Sea kayaking is a great way of exploring the nooks and crannies of each island. Catch lots of ultraviolet rays from the 50 beaches around the area. Put on your diving gears to have an up-close experience with the diverse marine life that lives on the stunning coral reefs. Explore the rainforest teeming with exotic flora and fauna including 20 endemic species. A side trip to the waterfalls will make a rewarding experience.
Puerto Princesa Subterranean River National Park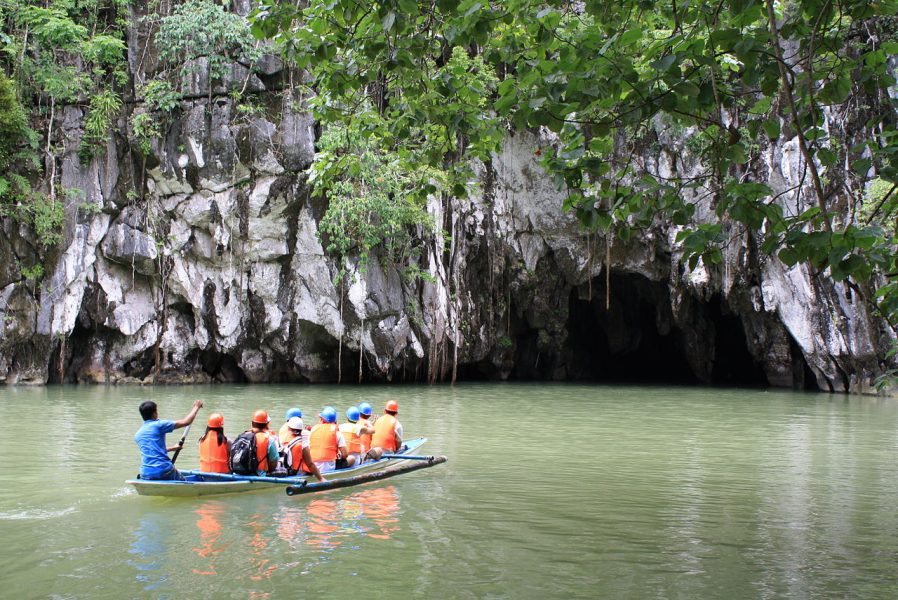 The Puerto Princesa Subterranean River is a UNESCO World Heritage Site and one of the New 7 Wonders of Nature. It has one of the longest underground rivers in the world and features limestone karst landscapes and extraordinary large cave rooms. The natural forest remains untouched abundant with endemic wildlife, nature, and stunning rock configurations.
Coron Bay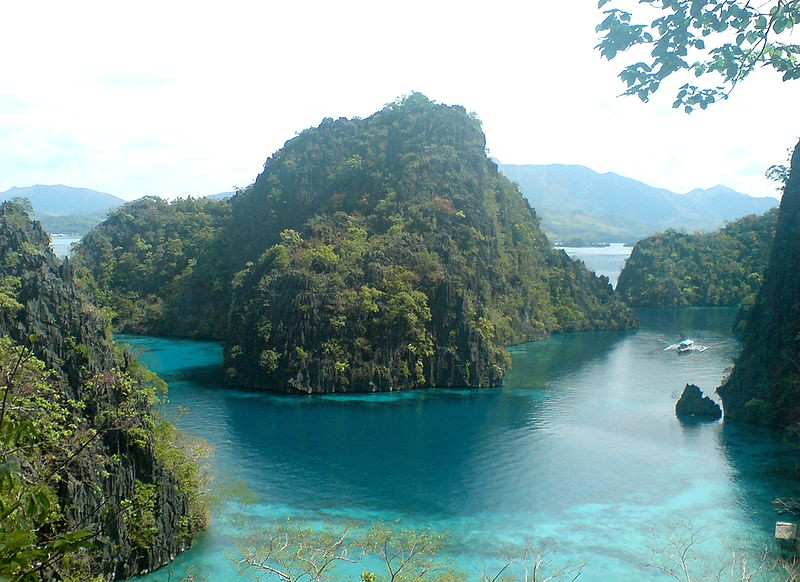 Coron Bay is encircled by tall limestone cliffs beneath is a body of deep blue water that awaits adventurous divers. Perfect for those who have a passion for war artifacts. The underwater is packed with Japanese ship vessels wrecked by American warplanes during World War II. The exterior of the shipwrecks is covered with beautiful corals swarming with different marine life.
Calauit Safari Park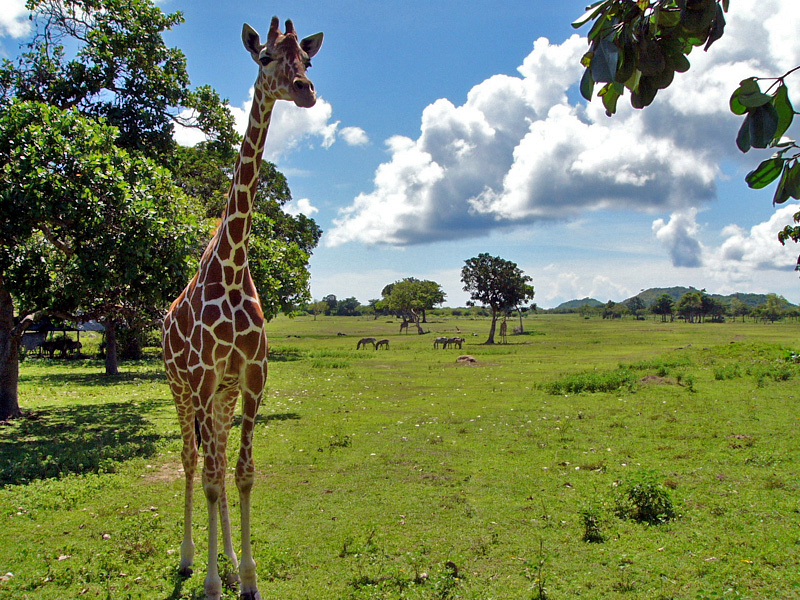 In the late '70s, the late Philippine president Marcos offered an entire island to house imported animals that were endangered to Kenya. The giraffes, antelopes, waterbucks, deer, crocodiles, monkeys, and zebras adapted so well they grew in numbers. Calauit Safari Park is also a sanctuary to endemic Philippine birds and animals. Visitors can have a close encounter with the animals.
Barracuda Lake
Barracuda Lake is a spectacular site with emerald green, salty water bounded by astonishing limestone karst formation chiseled by the weather. It is one of the most sought after dive spots in the region. The lake is unique for its thermo-cline water, there are layers of cold, warm, and hot temperatures. This happens when the cold fresh water meets the warm salt water. Dive in the fresh water at 28°C after a few meters you'll sweat in your swimsuit with the temperature rising to a sizzling 38°C salt water.
Honda Bay
Honda Bay, Deep Bay in Spanish, features clear blue waters dotted with fantastic beaches surrounded by verdant rainforests and spectacular rock formations. It has maintained its natural splendor and allure a perfect haven for nature lovers and adventurers. Beach enthusiasts will have their hands full of activities like scuba diving, snorkeling, jet skiing, and swimming. Rented boats will bring you to the numerous islets surrounding the bay.
Tubbataha Reefs National Park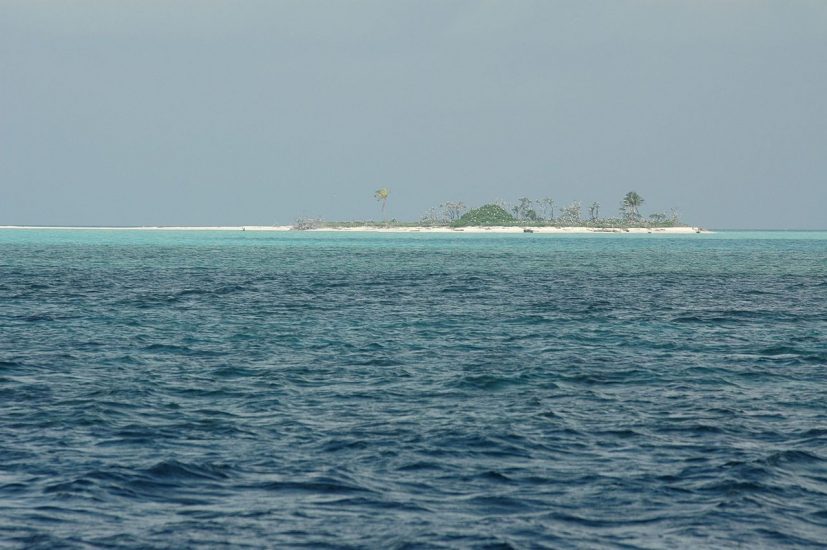 Tubattaha Reefs National Park was chosen by UNESCO as a World Heritage Site and nominated as one of the New 7 Wonders of the World. It is one of the best dive sites in the Philippines and the world. The spot is made of two coral atolls, coral reef island, that makes a spectacular view from above. Divers are treated to vibrant marine life, 350 species of coral and 500 species of fish. This is a home to whales, dolphins, sharks, turtles, and the endangered Napoleon wrasse. Also, Tubabataha is a shelter for birds, some threatened species are found here.
The best time to visit Palawan
The wet season is from June to September. It is not advisable to go to Palawan during the monsoon. Expect heavy downpours and tropical rainstorms that can happen anytime.
The best time to visit Palawan is during the dry months from October to May. The months of February and March offers a pleasant temperature of 27°C chances of rain is minimal.
However, a weather forecast is not an exact science, it's best to know the climate condition before you go.
Source:
https://www.travelandleisure.com/worlds-best/islands#palawan-island-philippines
http://www.philippines-hotels.ws/palawan/best-palawan-attractions.htm
---