Conflicts are unavoidable even if we try to evade it. And serious ones end up in court, either you are the complainant or a defendant in a lawsuit. Expatriates are not spared from these types of issues. A partner might be filing for a divorce, problems in the workplace, or you are involved in a crime.
There's no means of working your way out in this situation except through the services of a lawyer. However, finding a competent one is quite daunting; your lawyer must see to it that your rights are protected at all times and the legal fee is costly.
We prepared this guide to help expatriates in case they are faced with this dilemma.
Know Your Legal Issue
At the onset, you must know the type of lawyer's service you need to deal with the type of legal issue you are facing. Just like medicine, lawyers have different specialization.
An employment lawyer can help with work-related issues; a criminal lawyer has the expertise in matters pertaining to bail, arrest, pleas, and other concerns about the criminal trial; and a divorce lawyer is well-versed with family issues.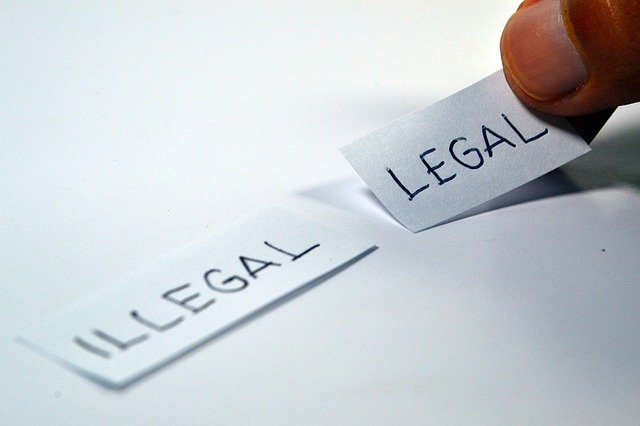 Figure out if you need to hire a lawyer's service for a short or long period. Legal advice will require only a short-term service, conversely handling your legal affairs up to the conclusion of the case requires a long-term hire.
Legal Fees
Lawyer defend their clients because it's their bread and butter. With that said, acquaint yourself with these basic fees charged by lawyers in the Philippines to avoid going overboard.
TYPE OF FEE

AMOUNT IN PESOS

Consultation

P500 per hour

Research

P500 per hour

Retainer

P5,000 per month

Acceptance

P30,000

Appearance

P3,000 per hearing or P1,000 per hour

If the verdict is appealed, Acceptance fees are:

Court of Appeals

Supreme Court

  

P75,000

P100,000
The way you look and talk will show that you are not a Filipino, what will play in the lawyer's mind is you are moneyed. Don't act or sound like one, tell him a sad story about the state of your finances. Once you've convinced him, you might enjoy some perks like waiving the consultation or research fees and perhaps more discounts on other fees.
Hiring the Right Lawyer
All indications show that you need the services of a lawyer. Take time to research online; ask referrals from relatives, colleagues, and acquaintances. Make a checklist, visit at least five websites and compare their services, offers, and client reviews. Also, consider if their experience matches yours. Don't rely on their webpage visit other platforms, an unsatisfied client will certainly spill out their bad experience.
After comparing, a lawyer's name or a company will stand out from the rest on your list. Call and set an appointment, be sure to bring all documents pertinent to your legal issue.
Larger firms are pricey while smaller firms are more personal and less expensive.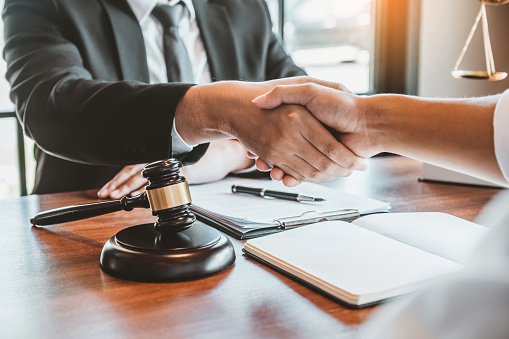 Once you step in the office be observant. See if they have a staff, these people will help in the legwork while litigation is ongoing. You will be dealing with them when you hire their lawyer, so they should be cordial in treating their clients
Communication is important, you should be comfortable when talking to the lawyer. It will be nice if you could talk with him anytime, you might need answers to questions that pop in your mind. Their character and respect for their clients are worth looking into. The lawyer must work for your best interests, practice trustworthiness, and should be meticulous.
While at it, inquire about the amount of time he can dedicate to your case and his workload. If he looks overworked think twice these are signs that he can't give full attention to your needs.
Law Firms in the Philippines
In case you are not familiar with the law firms in the Philippine check out this list. We have gathered some of the best law offices in the country.
LAW FIRM

CONTACT INFORMATION

AREA OF EXPERTISE

Siguion Reyna, Montecillo & Ongsiako

6/F Citibank Center, 8741

Paseo de Roxas, Makati

Tel:632) 810-0281

Website: https://srmo-law.com

Family law, Child custody, Divorce Insurance, Banking/Financial, Commercial/ Business Law, Marketing Agreements, Civil law, Criminal Law, Commercial Law, Immigration

Sycip Salazar Hernandez & Gatmaitan

SyCip Law Center, 105 Paseo de Roxas, Makati

Tel: (632) 982 -3500

Website: www.syciplaw.com

Family law, Child custody, Divorce Insurance, Banking/Financial, Commercial/ Business Law, Marketing Agreements, Civil law, Criminal Law, Commercial Law, Taxes

Quasha Ancheta Pena & Nolasco

6/F Don Pablo Building, 114 Amorsolo Street, Legaspi Village, Makati

Tel: (632) 892-3011

Website: www.quasha-interlaw.com

Family law, Divorce

Insurance, Banking, Commercial/Business law, Civil law, Commercial law, Criminal law, Damages, Estates, Taxes

Bernas

6/F Raha Sulaiman Bldg., 108 Benavidez Street, Legaspi Village, Makati

Tel: (632)812-8994/892-7470

Website:www.bernaslaw.com

Family law, Adoptions, Civil law, Criminal law, Commercial law, Damages, Estates, Claims
Benefits of Hiring a Lawyer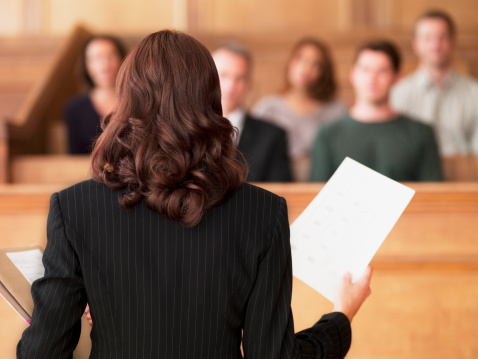 Lawyers don't come cheap, but without one, you can be jailed in a criminal case or you could lose all your money in a civil case. Here are some benefits of hiring a lawyer.
The law is complicated, lawyers spent years hitting the law books and understanding the proceedings. They are familiar with the legal procedures, the legal documents to register, and legal technicalities.
An experienced lawyer can anticipate how far your case will go, how to settle a case, or if a lawsuit can be won.
They know how to attack the scheme of their counterpart.
Court proceedings are stressful. Lawyers understand the sufferings it causes their client and with their experience, they know how to relax and comfort you.
With their legal training they know whether a piece of evidence will stand in court or a witness reverses an earlier statement.
They are familiar with the documents needed in court they can submit these on time and fill these out properly. Non-compliance will derail your case or at worse lose the case.
Get your Rights Protected
Just because you are an expat in the Philippines doesn't mean you don't have a fighting chance in a legal battle. Awareness is key. Be aware of your rights. Be aware of your legal needs. Know the right people in the Philippines to turn to for legal advice.
---
---