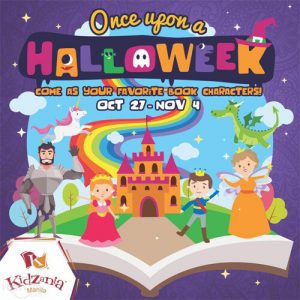 Once Upon A Halloween… In a Land of Kool KidZ…
Your favorite stories come to life!
Special treats await the WHOLE FAMILY from October 27 to November 4 for #OnceUponAHalloweek in #KidZaniaManila!
Come as your favorite book character and you might just win exciting prizes!
Stay tuned for more details!
Related Events