When we talk of museum what comes to mind are those booooring ancient artifacts, historical art galleries, and travel back in time kinds of stuff.
You'll be surprised by these 6 specialty museums we guarantee you'll have wow moments.
Art in Island
Location: 15th Avenue, Barangay Socorro, Cubao, Quezon City
Operating hours: (Close on Mondays) Tuesday to Sunday, 9:30 am – 9:30 pm
Contact number: +632-4211356
Art in Island is a heaven for selfie fanatics who love fantastic backgrounds. The art paintings are in 3D and interactive. Take pictures with crazy poses the art will provide an amazing landscape as if you were there.
Interact with Santa and his reindeers; use the toboggan to slide on the snow of the Alps; get the forbidden fruit from the apple tree in the Garden of Eden; or visit the tomb of pharaohs inside the pyramid of Egypt; and much more.
Dreams or fantasy comes into reality in this place of the imaginary illusion.
The Mind Museum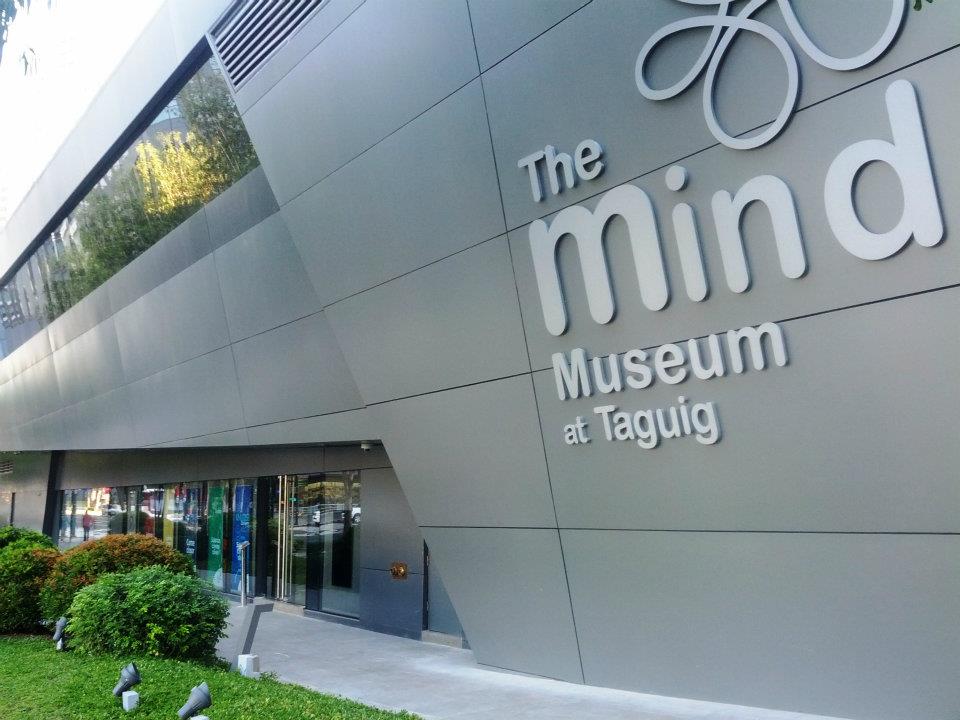 Location: JY Campos Park, 3rd Avenue, Taguig City
Operating hours: (Close on Mondays) Tuesday to Sunday, 9 am – 6 pm
Contact number: +632-9096463
A place ideal for the young and a stimulus for adults. The Mind Museum has five galleries i.e.; Earth, Life, Universe, Atom, and Technology. Aedi (idea spelled backward), a robot, will greet visitors with a short welcome message.
At the Atom Gallery, you can watch how gravity works, Newton's Third Law of Motion in action, see your hair rise with the Static Ball. Witness the beauty of the heavenly bodies at the Universe Gallery. Travel back in time billions of years at the Earth Gallery with T-Rex. Understand life more at the Life Gallery from DNA to the human brain. The Technology Gallery showcase tools that were innovated and invented by humans.
Upside Down Museum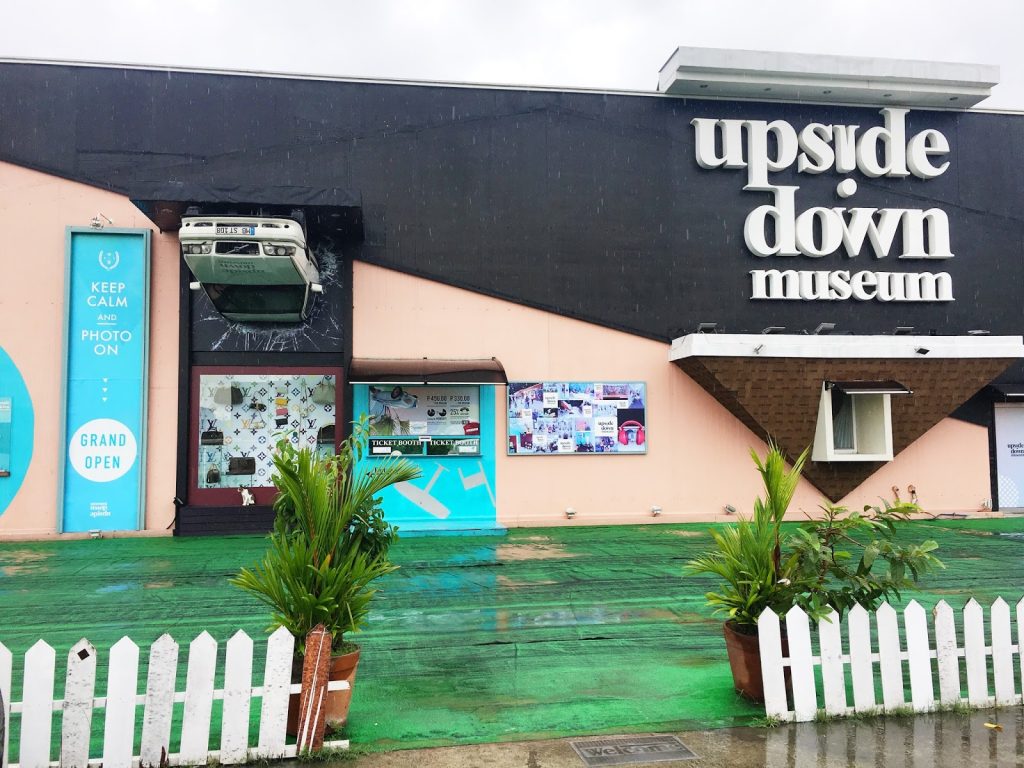 Location: Roxas Boulevard, CCP Complex, Pasay City
Operating hours: (Close on Mondays) Tuesday to Sunday: 11:00 am – 9 pm
Contact number: +632-5515530
Have you ever wondered how things will look if these are topsy-turvy? Scoot over to the Upside Down Museum they got answers. The place has 20 attractions with different optical illusion. The most popular are the mirror house, Goliath's shoe, upside down highway, 90-degree house and furnished upside down house.
Let your mind play create pictures that are backward, overturned, upside-down or any outlandish arrangement you can think of.  Crazies will love this. Walk on the ceiling, let your head touch the top of the car or a whole room inverted with furniture intact.
Wait till you see yourself floating in the air.
Marikina City Footwear Museum
Credit to: Location: J.P. Rizal Street, San Roque, Marikina City
Operating hours: Monday to Sunday: 8 am – 5 pm
Contact number: +632-6462360
Perhaps you've heard about the former First Lady Imelda Marcos's fondness for shoes. The place has half of it displaying her collection of shoes. All were proudly made in Marikina from slippers to lavish evening high heels to knee length boots. Artifacts about the Marikina shoemaking business are on display including the old apparatus. See the world's largest pair of shoes declared by the Guinness Book of Records.
Casa Santa Museum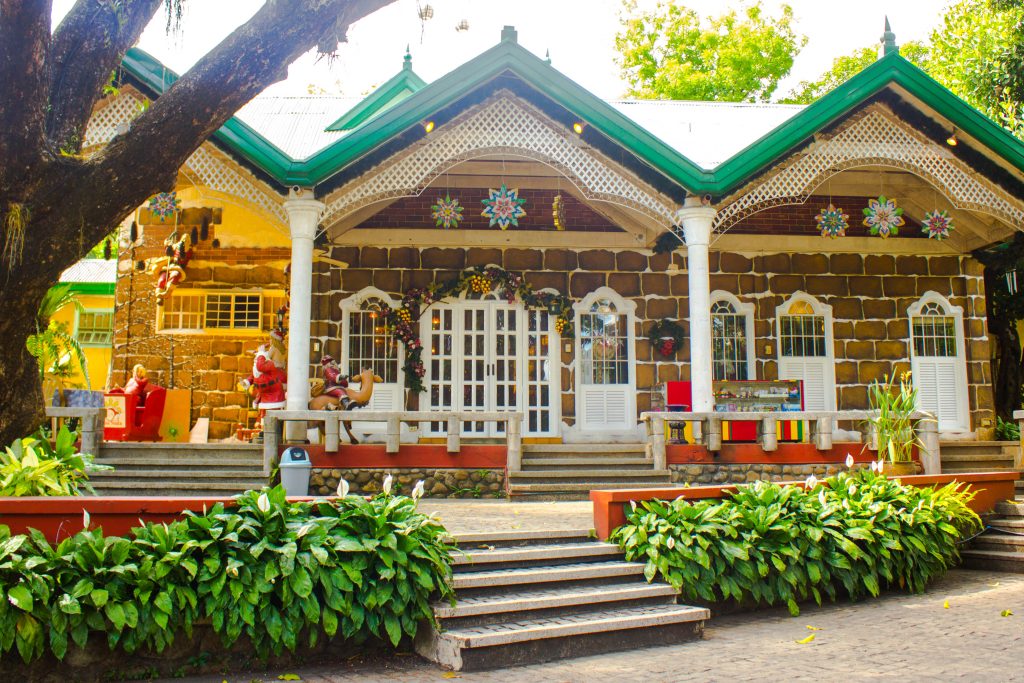 Location: 276 San Jose Extension, Padilla, Antipolo City
Operating hours: Monday to Sunday: 8:30 am – 5 pm
Contact number: +632-5843199
Who says Christmas is only once a year? Here it is 365 days a year. Kids and kids at heart will enjoy the Holiday Season with a visit to the Casa Santa Museum. It has over 3,700 items with Christmas and Santa motifs collected around the globe. The place was featured in international and local media.
Children will be exposed to unique Christmas cultures and traditions practiced in different countries. After touring the Santa collection, there are other places to see. The Galera will keep children busy they can play with the 30-foot Noah's Ark, monkey swings, lighthouse, and the pyramid tree. There are arts and craft activities and the place is surrounded by beautiful fauna that adds to the Christmas spirit.
The Dessert Museum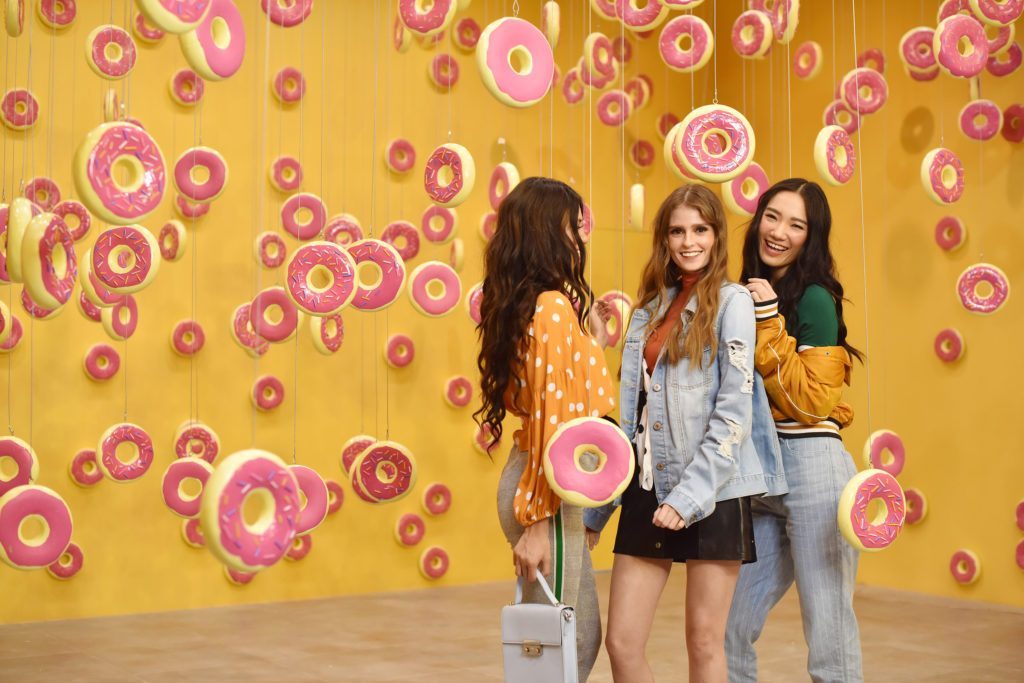 Location: Coral Way, Conrad Hotel Mall of Asia Complex, Pasay City
Operating hours: Monday to Sunday: 10 am – 10 pm
Contact number:  +632-8387927
This is not your ordinary museum people with a sweet tooth will love this place. The Dessert Museum has 8 mouthwatering rooms all filled with sugary goodness.
The sweet journey starts with candy canes given to visitors then you slide down to the donut room filled with different shapes, sizes, and colors of the donut. But these are not real. Trek along the Candy Cane Groves and wind up at the Cake Pops room. It sounds easy but it's not 'coz along the way you'll be treated to samples curated to fit the room. Learn fun facts about desserts.
This is a sweet temptation at work.
Sources:
https://www.tripadvisor.com.ph/Attractions-g294248-Activities-c49-t161-oa30-Luzon.html#FILTERED_LIST
https://www.skyscanner.com.ph/news/5-best-museums-philippines
---