On the 30th of January 2020, the local Department of Health of the Philippines has reported its first ever COVID-19 case in the country. And on March 7th, the first local transmission of the virus has been confirmed. Total cases in the Philippines continues to grow since then.
Prior to the local community lockdowns, the Philippine government has already issued to close its borders to foreign nationals in an attempt to contain the exposure and minimize transmissions as much as possible as the virus has been spreading fast on a global scale.
Experiencing the impact of a global pandemic away from home is the reason why some of the expats have decided to fly abroad or fly home. But having Philippines as their second home, a good number of expats have chosen to stay in the country.
It can get really scary trying to build a home away from home especially in the midst of this COVID-19 pandemic. The stress associated with it can have enormous impact on each and every family member. But with the Philippine COVID cases on the rise, should expats fly abroad or continue to stay at home in the Philippines?
Should Expats Fly Home Abroad?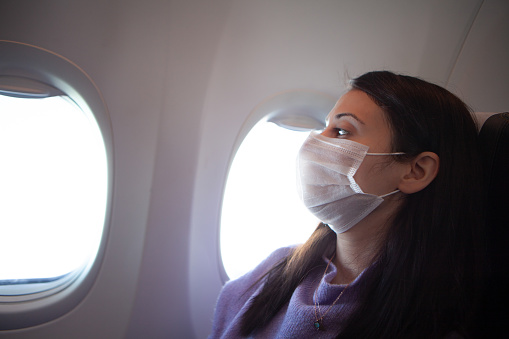 Coronavirus disease (Covid-19) spares no country, nationality or race. Its effect is on a large, global scale and no country is a safe haven. This includes the Philippines. But what are the reasons why some expats have decided to fly back abroad?
Employment
Many expats are employed by companies from their home country. And with this pandemic, these employers can be made liable to whatever will happen to their employees in the Philippines so it is their employer's discretion on whether or not they continue to work or be assigned in the Philippines.
Family
While the Philippines is already their second home, some expats chose to deal with this pandemic together with their families abroad. It is only natural for expats to seek comfort from their family, friends and / or relatives in this challenging time as there is no better people to be with than the ones you love during this pandemic.
Anxiety, Stress and Inconvenience
Covid-19 has definitely taken a toll in a lot of people in terms of physical, mental and emotional well-being. It has brought inconveniences among expats in the country especially those who only have temporary visas or limited term visas. The Philippine government has treated this as a unique circumstance and has extended deadlines and removed penalties for renewals of visas and / or work permits but the inconvenience and the risk is too much to handle. Because of this, some expats have decided to fly abroad or home for now and just return once everything is back to normal.
Should Expats Stay in the Philippines for Good?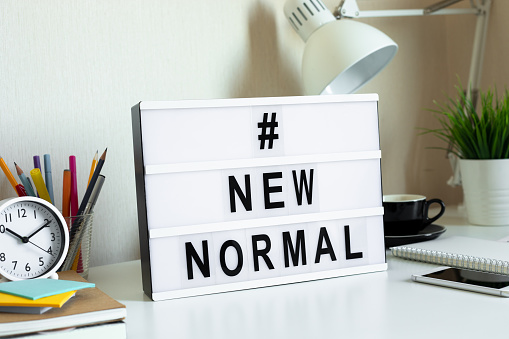 The Philippines, despite the rising cases of Covid-19 is shifting to a "new normal". Where things will be handled differently in order to create a safe environment in the midst of the pandemic. So why should expats stay in the Philippines for good?
New Normal in the Philippines
It is undeniable that the world is now adapting to a new normal. The Philippines has also already set guidelines in order to keep a safer community, minimize or eliminate local transmission of the virus and eventually flatten the curve (rise of cases). The government is also actively coordinating with WHO and countries such as China, Russia and the United States so they can give assistance in case a vaccine is already available.
Work
Expats wanting to work is not an issue in the Philippines as they are given equal opportunity. The country has already adapted to a work-from-home arrangement ever since the start of the pandemic and there are a whole lot of opportunities for expats to explore and really make money from.
Read through Work From Home: Let's Get You Ready to check awesome opportunities for expats!
Education
Whether you want to pursue a degree in the Philippines or send your kids to school, the country is ready to take care of you! What's even better is that expats don't have to worry about getting infected with the virus as the learning mode has already shifted to distance learning. No more traditional face-to-face classroom setup for the time being. Some universities have already started their classes with the online learning setup, classes are held via Zoom, Google Meet, Teams or any preferred app by the professors.
Read through Get a Degree in Any of these Top Philippine Universities to check awesome school options!
Value for Money
Money has become the most important resource in the midst of this pandemic as it allows the acquisition of basic services and necessities. Philippines being one of the more affordable countries in the world makes it a better place to live through the pandemic. One of the good reasons why expats choose to stay in the Philippines is because of the low cost of living. Expats can definitely live comfortably in the country with an average budget of $800-$1,200 a month. What's even better is that the Philippine government along with some private organizations have ensured that there will be no scarcity of any food or basic necessities during the pandemic and even issued price ceiling on basic commodities in order to prevent overpricing.
Stay Safe
The world has fallen victim to the Covid-19 global pandemic and no matter the preparations any country makes, the safety of each and every one lies in their own hands. The Philippines is definitely one of the better options to settle down in this pandemic but it is just as vulnerable as the other countries. However, it does not matter where you choose to spend your time in this pandemic, because what matters most right now is you and everyone's safety. After all, the Philippines will always welcome you with open arms and warm smiles once this pandemic is finally over. Stay safe!
---