Manila is the capital of the Philippines and has a population of over 14 million people. This vibrant city will leave you with memories that last a lifetime, provided you know how to paint the moments you spend in this city.
It is hard for foreigners moving to any country. You need to adjust to the culture, learn the language, and really live in the city in order to discover the people, activities, and experiences that make the place special and fun.
Fortunately, we got you covered as we discuss the top things expats can do and enjoy in Manila.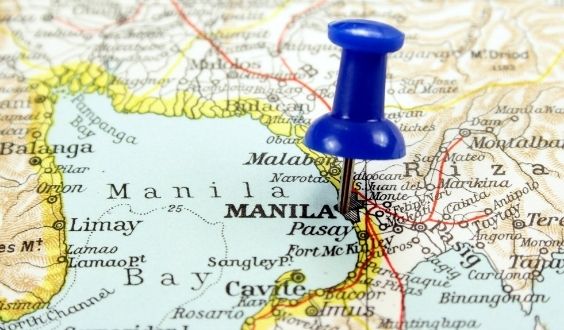 Getting to Know Manila
Manila is the capital of the Philippines. The massive population residing here – and the work they accomplish – represents more than 25% of the country's economy.
The city has a long history that dates back many centuries, having been established in 1571 by the Spanish conquistadors on what used to be an undeveloped island called 'Maynila'.
Throughout the years and countless cultural crossovers, the whole country, especially Manila, has become a mixing pot of different people.
The reasons for expats moving to Manila are similar to why any foreigner moves there: great job opportunities and good pay for expats. Being part of Asia's fastest growing economies gives Manila some serious potential for career advancement. Manila also prides itself on being one of the most livable cities in Asia.
Top Things Expats Can Do in Manila
History and Heritage
There are plenty of things Expats can do in Manila. They can experience Manila's rich history and heritage, and there are many locations to do just that.
You can head over to Intramuros which stands as a landmark of the time when Spain was in the country. It remains home to Spanish-Filipino architecture. Walk through the streets and envision the times when Philippine heroes rose to fight for the country.
The famous Manila Cathedral is also an impressive destination to visit there.
These are just a couple of locations you can visit to experience the Philippines' history and heritage. There are also a ton of museums to visit such as the National Museum of Fine Arts, the National Museum of Natural History, and the National Planetarium (this one is just for fun).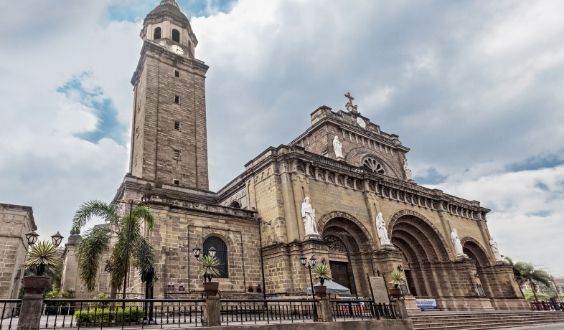 Visit Malls and Shops
One of the favorite pastimes of Filipinos is shopping. In fact, Manila is known as the Philippines' shopping capital. The people in Manila love heading to malls to take in the cool air, enjoy a movie, and purchase an item or two. This is probably why there are so many malls to choose from.
A perk to heading to malls in Manila is that products are more affordable than in other countries.
Take in the Nature
One of the fun things that expats can do in Manila is to take in the nature. There are many parks available in the area. One of them is La Mesa Eco Park. It is somewhat of a hidden gem as far as parks go, as many people – even Filipinos – don't know it even exists.
There are so many great things that people can do at this park. Take a walk around the rainforest and breathe in the fresh nature air. If walking isn't your thing, you can go cycling instead. You even have the option of swimming in the assigned areas.
Other activities include bird watching, zip lining, and even attending a few events when they are hosted there.
Afterwards, kick your feet up and just relax. Take in the ambiance and picturesque landscapes while enjoying some Philippine cuisine. It is a perfect place to fill your bellies with good food, and moments with good experiences.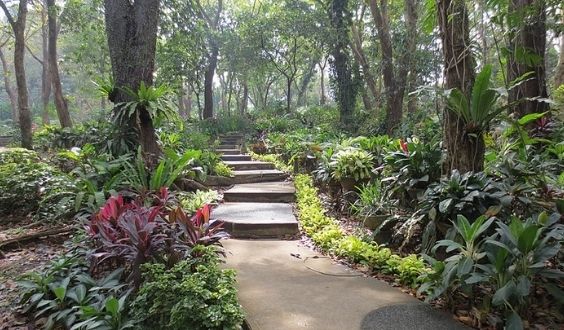 Enjoy the Night
Manila's night scene is as vibrant as it is enjoyable. As it stands, it is something that expats can do for fun and to spend time meeting new people. Expats have the choice of visiting various bars or heading to the many exciting night clubs in the vicinity.
The night life will most likely find expats if they head out at night. However, there are several prominent locations you can choose from namely in Tomas Morato, Makati, and Bonifacio Global City in Taguig.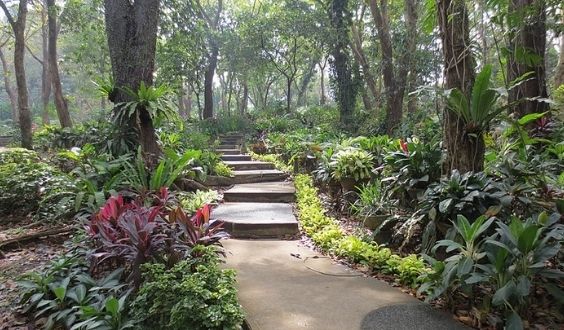 Manila: Something for Everyone
Manila is a city with something for everyone. If you are looking for an escape from the hustle and bustle of your daily life, head to one of these parks for some peace and quiet. But if you're in the mood for adventure, go explore the bustling streets where anything can happen!
Apart from these, Manila offers all kinds of recreational activities such as golfing, scuba diving, cycling around Manila's parks, and so much more.
All in all, Manila is a great city, with more to it than meets the eye. Spend some time getting to know the city. We are sure that you'll fall in love with the culture, the people, and the city. Travel and enjoy safely!
---