Words are not enough to describe beautiful Batanes, the cliffs, the mountains, the ocean are heaven sent. Foreigners liken the place to Switzerland, Ireland, and New Zealand. Immerse in a different culture, mingle with the friendly Ivatans, locals, and see their houses built from indigenous materials stones, corals, lime, reed, and cogon.
Safety is not a problem, Batanes has the lowest crime rate in the Philippines.
Let us give you an idea about the things you can do in this paradise with the travel guide and itinerary we prepared.
Transportation to and getting around Batanes
The only way to reach Batanes is through air travel the flight takes 70 to 110 minutes depending on your choice of an airline. There are various ways of touring the beautiful province. If you have the stamina, go for a bicycle ride it's the cheapest and a good form of exercise. Local tour operators offer a package tour to get around conveniently complete with meals, tour guide, fees, taxes, and other perks.
Check out this price guide we prepared to help in planning your budget.
Flights / Transportation
Description
Cost
Philippine Airlines (PAL)
Manila to Basco (Round trip)
PHP 4,858.00
Bicycle Rental
Old bikes
Small/Japanese bikes
Mountain bikes
PHP 25/hour
PHP 300/day
PHP 600 – 1,000/day
Motorcycle Rent
Rate per day excluding gas
PHP 500 – 1,000
Group Tour Package:
The rate is per person and includes:
1) Round-trip Basco Air Transfer
2) Tour Guide Services
3) Lunch and refreshments
4) Registration fees and taxes
5) Sabtang Tour round-trip Faluwa boat ride
6) PHP 100 worth of souvenir
North Batan Tour
South Batan Tour
Sabtang Island Tour
PHP 1,100
PHP 1,700
PHP 2,200
Tricycle: The rate is good for two persons. Boat ride and tricycle transfers are not included.
North Batan
South Batan
Sabtang Island
PHP 1,000
PHP 1,500
PHP 1,350
Where to eat
You will never go hungry there are lots of holes-in-the-wall that dot the place. Feast on the freshest catch from the sea and freshly picked vegetables from the nearby farms. Try Honesty Coffee Shop, the service is unique the customers jot down their purchase, pick the items and pay without any salesperson around.
We prepared a list of the popular go-to restaurants in Batanes for your eating pleasure.
| | | |
| --- | --- | --- |
| Name of Restaurant | Type | Contact Number |
| Casa Napoli | Italian, Pizza, Vegetarian Friendly | 09189642567 |
| Honesty Coffee Shop | Coffee, Tea, Native delicacies | 09087711565 |
| Café du Tukon | Local food, Seafood | 09178559364 |
| Jino's East Pizzaria | Pizza | 09083704971 |
| Phil's Brew | Coffee, Chocolate, Dessert | 09088154750 |
| Pension Ivatan Hometel and Restaurant | Ivatan | 09177998523 |
| Octagon Bed and Dine | Ivatan and Filipino cuisine | 09396451744 |
| Vunong Dinette | Ivatan | 09999919447 |
Places to Stay
Rest your weary body from traveling around Batanes in this hotel list we prepared.
| | | |
| --- | --- | --- |
| HOTEL | PRICE RANGE | CONTACT NO. |
| Troy Lodge | PHP 700 – 1000 per room up to 3 pax | 099389762237 |
| Marfel's Lodge | PHP 500 – 600 per room up to 2 pax | O9088931475 |
| Nathaniel's Lodge | PHP 1,657 per room up to 2 pax | 09158973200 |
| Dive Batanes Lodge | PHP 3,565 – 5980 Deluxe to Family rooms | 09491400736 |
| Batanes Seaside Lodge and restaurant | PHP 3,643 – 4580 Standard room | 09205068302 |
Places to visit
A warning to tourists once you visited the place you will want to come back again… and again. These are the best spots you should not miss.
Naidi Hills and Basco Lighthouse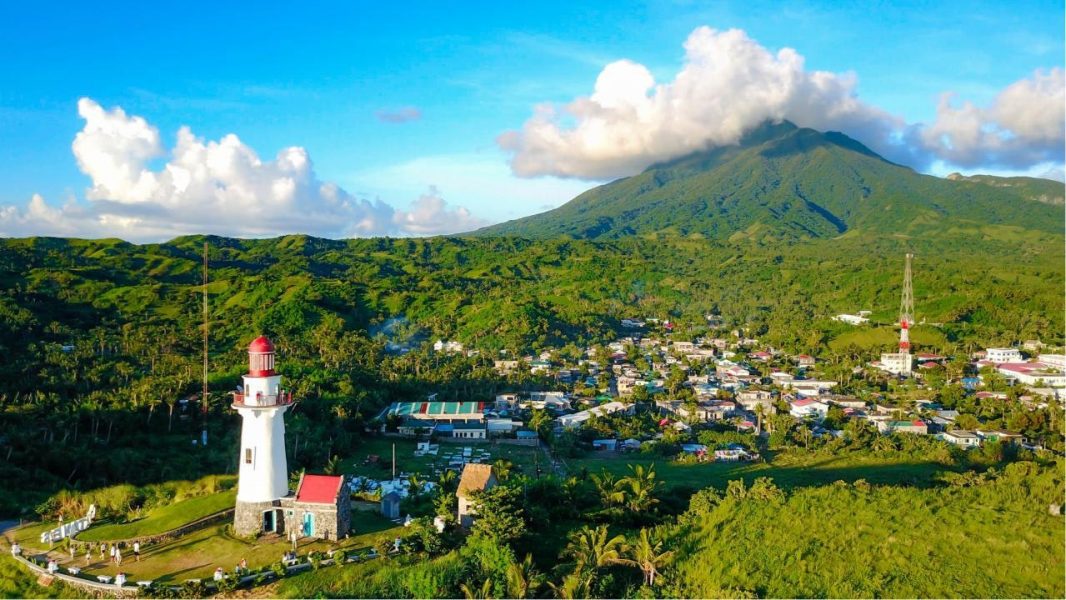 The 6-story Basco Lighthouse in Naidi hills is the first thing you will see when you step foot in Batanes.  An old telegraph facility was built by the Americans on the site and was destroyed by the Japanese during World War II. The fifth floor has a view deck where you can have a glimpse of Basco town and a breathtaking view of the islands of Batan and Sabtang.
The hills give you an unobstructed view of Batanes's three major islands. This somewhat represents what the province is about, a seemingly endless wave of verdant rolling hills, blissful blue skies, and the hypnotic, peaceful ocean.
This is a favorite among tourists and photographers for its awe-inspiring sunset and sunrise. The beach is unique it has no sand, but surrounded by boulders spewed by Mount Iraya decades back. The disadvantage is the strong and mighty waves makes swimming impossible, but it is a perfect spot for chilling and doing nothing.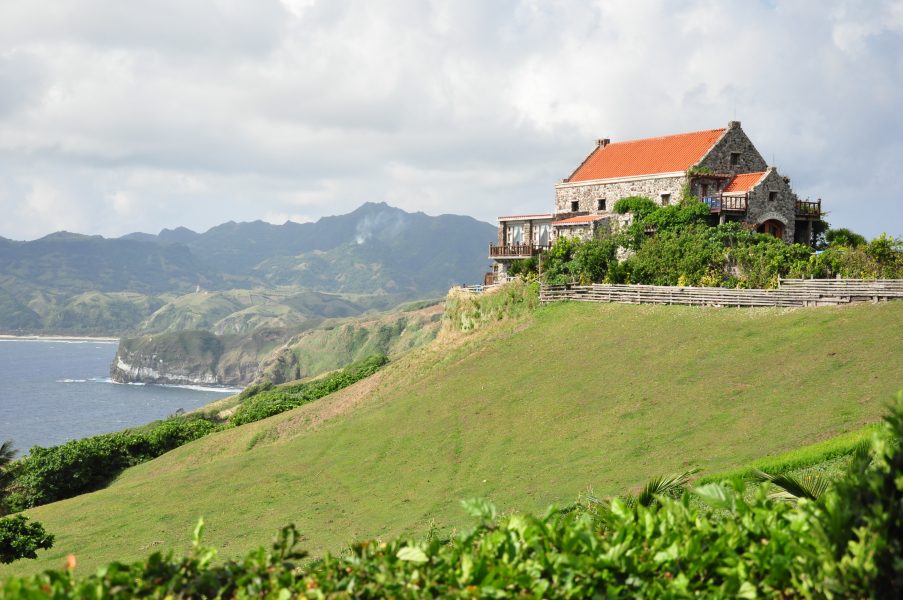 The premier hotel and art museum in Batanes located in a picturesque hill overlooking the sea and the Batan terrain. This was the former home of Pacita Abad, a renowned artist when she was still alive.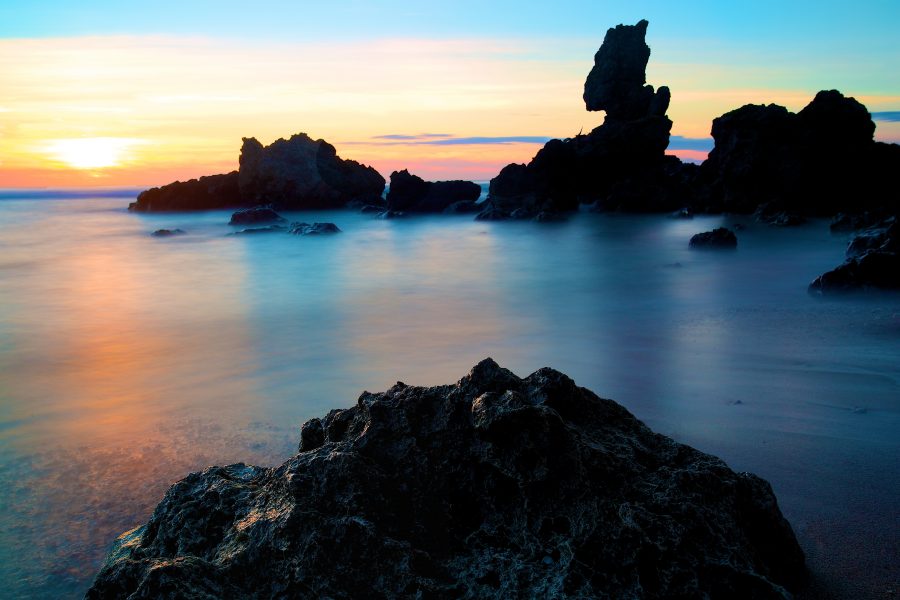 A long stretch of light black sand, pebbles, and the interesting stone piles near the beach. The water is perfect for a dip and it is a crime not to view the stunning sunset.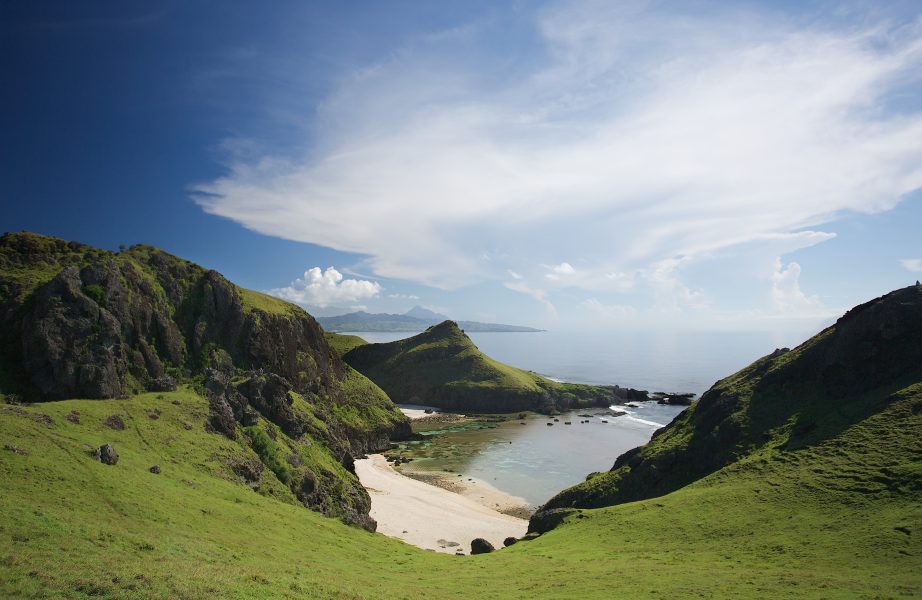 This cove is the most scenic spot of Sabtang Island. Let your mind wander with the spectacular view of nature while basking with the windswept hills.
Sources:
https://www.thepinaysolobackpacker.com/batanes-budget-travel-guide/
https://www.thepoortraveler.net/2018/02/batanes-tour-itinerary/
https://banebanerbanest.wordpress.com/2014/09/03/15-must-visit-spots-in-batanes/
---