Those who've lived in Metro Manila, whether it's only for a few months or as a permanent resident, would know how terrible the traffic is. When faced with that daunting of a commute, wouldn't you want to just do everything at home?
It's no wonder that companies are increasingly giving work-at-home options to employees, and remote freelancing is on the rise. Now, it's even easier to get everything done out of your home office or living room with these shopping, concierge, and service on demand apps!
If you don't have time (or can't be bothered) to go out and buy groceries, line up for concert tickets, get a massage, see a doctor, or do some gadget and makeup shopping, you don't have to! You can do these things within the comforts of your own house through the following apps and websites!
Concierge Apps
No need to book a hotel stay to avail of a concierge's service. With these apps, you can do errands through someone else!
Honestbee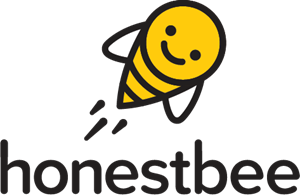 Honestbee originated in Singapore and came to the Philippines in 2017. Initially, it offered grocery delivery as well as food delivery. Slowly, it expanded its services to include on-demand parcel pick-up and delivery called beeXpress. Users can also send in-kind donations or care packages through this platform.
Grocery items aren't limited to food items or supermarkets either. Honestbee's partners include wet markets for fresh produce, warehouse discount stores, delis, and small specialty stores. Users can shop for local Philippine delicacies, organic food, medicine, hardware products, personal and pet care products, wines and spirits, school, office, art, and party supplies, and even fresh flowers!
Honestbee charges a Php49 delivery fee for food and grocery delivery plus an additional Php99 concierge fee for grocery services. Users can schedule orders in advance. Deliveries usually take a minimum of 45mins up to an hour.
Their customer service is thorough and very responsive. Users can track their orders in the app. In case of unavailable items, the concierge in charge of the transaction will contact the customer via SMS or call to settle changes right away. Should there be a discrepancy in the final bill and the initial amount paid because of substitutes or cancellation, the latest one will be charged to your card.
GrabAssistant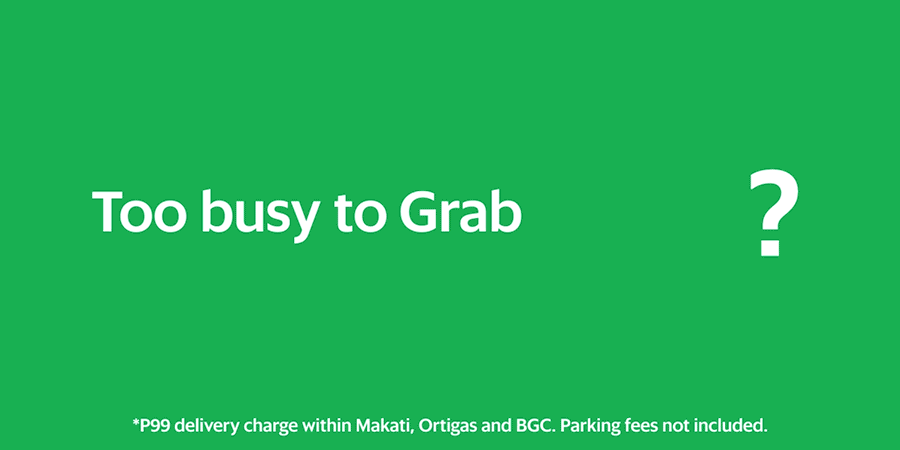 Grab is generally known as a ride-sharing app, and secondarily as a same-day pickup and drop-off delivery service. However, not a lot of people know about GrabAssistant.
Launched in June 2018, GrabAssistant utilizes GrabExpress drivers to run errands for customers. It's similar to how concierges work in Honestbee, but with more freedom. Instead of selecting items from a specific platform, customers can pick whichever one store they want and ask the driver to buy any number of products as long as everything fits the 25x32x12cm GrabExpress dimensions and not exceed Php1,000 in value.
Currently on beta mode, this service is only available in BCG, Makati, and Ortigas, Metro Manila. For a maximum purchase worth Php1,000 and Php99 delivery fee, you can avail of this super convenient service. So far, only cash is accepted for this service, and customers are asked to pay for parking and other processing fees incurred by the driver while running the errand.
Shopping Apps
When we say online shopping, almost instantly, people think of Lazada and its sister clothing store, Zalora. Since the Philippines still doesn't have Amazon, here are other shopping apps that you can use to satisfy your retail therapy needs.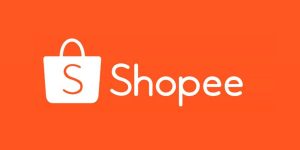 Shopee is a marketplace similar to Lazada, connecting sellers and buyers. But unlike Lazada, sellers can freely create their stores on the app. There's an instant chat option that both parties can use to communicate efficiently. Buyers can also follow a certain shop and be updated whenever that shop updates its listings.
Generally, Shopee prices are significantly more affordable than Lazada when comparing the same items. When it comes to shipping, Shoppee also offers cheaper fees. Many shops offer discounted or free shipping with a minimum amount purchase. There's also Shopee Mall where official brands are listed. If you want guaranteed authentic items, this is where you can shop.
Shopee also offers an instant rewards program in the form of coins. Buyers earn coins on certain purchases and use these to take a few pesos off the next purchase (1 coin = Php1).

Carousell is pretty much Craigslist with a better user interface. You'll find everything here. There are some brand new items, but the majority of the listings are pre-loved. You can also post things or services you're looking for.
Listings include the usual fashion, food, home & living, school & office supplies, and electronics. You'll also find automobile, real estate, concert or event tickets, flights, and other travel packages. Services include car and property rentals, tutoring, repairs, beauty, and home services. There are also job and internship listings.
Wellness on Demand Apps
You may be aware of the myriad food delivery apps available here in the Philippines. Wouldn't it be great to have other things you need brought right to your doorstep? With these wellness apps, now you can!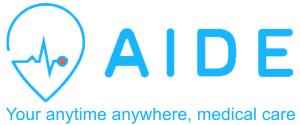 Have you ever had a minor discomfort and wanted to consult a doctor about it but your work schedule and your physician's office hours never seem to give way to each other? Then when you finally make time, you have to wait a whole day just to be seen?
Through Aide, you can skip the lines and have a doctor visit you at home! This locally developed app makes in-home medical care easily accessible! You can book for a doctor, nurse, caregiver, midwife, physical therapist, laboratory technician, and even pet vaccination and grooming!
Aide is the first home medical care app in the Philippines. To ensure that customers' needs are accurately met, one can view details about the medical professional they're booking like educational and professional background as well as fees.

The saying "mind over matter" implies that the brain's state can affect the state of the body. That's why no matter where you work – in an office, out on the field, or on your sofa, if your brain is tired, so is your body.
With Zennya, you can book a relaxing massage to ease your tension after a whole day of working. This locally developed app aims to provide in-home health and wellness services using a digital health network and other technology-based diagnostics.
Currently, only therapeutic massages are being offered like Swedish and Shiatsu massage as well as Office Syndrome massage. All partner therapists have undergone a thorough identity check and skills certification. Both partners and customers can leave feedback for each other to ensure safety on both sides. Only cashless transactions (paid in-app) are permitted for security purposes.
Convenient Shopping Websites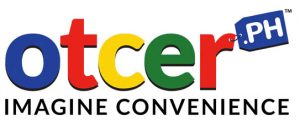 Did your mouse suddenly stop working? Do you need a new refrigerator? Want the latest iPhone or Samsung phone? You don't have to go to the mall; have Otcer deliver electronics, accessories, and appliances right to your doorstep!
Otcer is an up-and-coming Filipino-owned e-commerce company that aims to provide the utmost convenience to its customers. They are official retail partners of big brands such as Apple, Samsung, Acer, Asus, Lenovo, Canon, Epson, etc. You're sure to receive only authentic products with all the complete guarantees when you buy from them.
In its bid to be the home of Philippine MSMEs, Otcer has partnered with DTI to educate micro, small, and medium local enterprises about e-commerce and give them a leg-up in terms of online presence by carrying their brands on the website under Filipino Products.

Access hundreds of local and international skin care and cosmetics brands on this one website! This is heaven for those who can't live without makeup or who love trying out new skin care routines.
BeautyMNL stocks in-demand products that are all authentic and sometimes a little cheaper than in actual stores. You'll find cult favorites and beauty gems here that are unlikely to be sold elsewhere. There are also fitness products and equipment, healthy snacks, and makeover deals!
They hold sales fairly often so it's best to constantly check. They're also generous when it comes to freebies, which you can see in your shopping cart.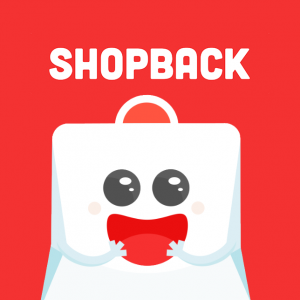 Want to earn back up to 30% of what you spent shopping online? Shopback offers cashback when you access online shops through their website. After 72 hours, your rebate will be credited to your Shopback account. You can then withdraw this to your nominated bank account.
Shopback PH has over 100 partner stores that range from fashion, concierge, food, and even travel, including some of the apps and websites mentioned here (i.e. Honestbee and BeautyMNL).
Customers need to access the online stores through the Shopback website or app in order to get the cashback. There's also a Chrome extension to make this process more seamless.
---